The 5 Most Incredible Road Trip Destinations in California
California has stunning scenery and so many different places to visit. Whether you're looking for an urban adventure, a taste of history, an outdoor thrill, or something nostalgic, there is something for everyone. In fact, the state offers so many incredible road trip destinations that it can be difficult to narrow them down. That said, there are a few stand-out spots that make up the best of California road trips.
If you're planning your next vacation and looking for some ideas about where to go – specifically for a road trip – we have you covered. This article will tell you about some of the most incredible places in California to drive with friends or family members. From hidden beaches to snow-capped peaks and everything in between, these are the top five amazing destinations in California for road trips: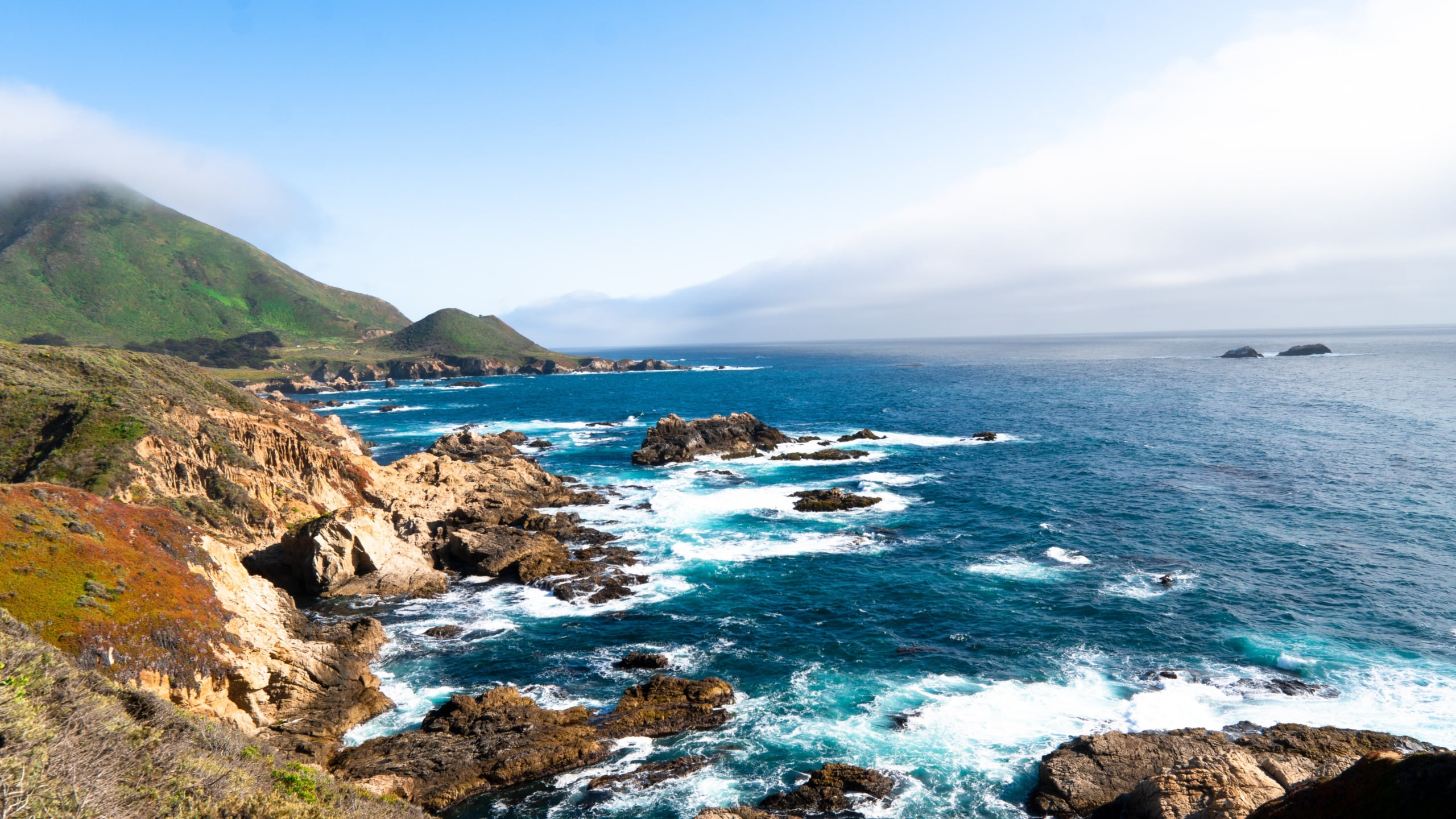 Image Source: Unsplash
‍
Big Sur
Big Sur is a special stretch of coastline along the Pacific Ocean in California's Central Coast region. It is famous for its scenic views as well as its isolation, and many people call it one of the best road trip destinations in California. Big Sur is a long road, and you'll need a full day to make the journey between San Francisco and Los Angeles. That said, it is well worth it for the views along the way.
Big Sur is known for its rugged beauty, and you'll likely see wildlife along the coast like dolphins, whales, and seals. There are also many interesting things to see along the way, including Andrew Molera State Park, Julia Pfeiffer Burns State Park, and Prewitt Beach. Big Sur is also a great place to stop for a meal. There are many restaurants on the way, and some of them have spectacular views!
Yosemite
Yosemite is one of the most iconic and beautiful places in California. It is in the Sierra Nevada Mountains and has plenty of outdoor activities and attractions. Yosemite National Park is a must-see on any road trip in California.
This majestic park has many breathtaking views, and the amount of things to see and do will keep you busy for days. You can go hiking, rock climbing, biking, stargazing, and much more. The park is open year-round, and you can visit in any season, though spring and fall may be the best times to go due to the lower crowds. You can stay in hotels or nearby towns, and there are many fun things to do in the area outside of the park, too.
Lake Tahoe
If you're looking for water activities and stunning scenery, the Lake Tahoe area is a great place to go. This is one of the best places to ski in California, and it has plenty of lakes and outdoor activities. The area is beautiful year-round and has a lot to see and do, including hiking, biking, zoos, and much more. If you're traveling with kids, there are many family-friendly activities to choose from, too.
Lake Tahoe is a great place to visit in any season, though winter is the busiest time of year. The lake freezes over in the winter, and you can ice skate, go sledding, or visit a nearby casino for indoor fun.
Los Angeles
Many people think of Los Angeles as a city, but it actually has many beautiful outdoor spots as well. For example, you can visit the famous Hollywood sign, go hiking in Runyon Canyon, or visit the stunning Getty Center museum. There are many famous beaches and places to reward yourself with a luxury stay at this point in the journey, too, including Venice Beach hotels and Malibu Beach retreats.
If you visit Los Angeles in the fall, you can also attend the Orange County Fair, which is one of the most fun fairs in California. It is a great place to visit with friends or family and offers a wide variety of activities, from exhibits to rides and plenty in between.
San Francisco
San Francisco is another well-known city with stunning views, and it is a great place to visit on a road trip. It's a popular destination for many reasons, including the world-famous Golden Gate Bridge. This bridge is a stunning landmark that is worth visiting. You can also go to Fisherman's Wharf and walk across the Golden Gate Bridge, or visit the nearby Muir Woods and walk among the massive redwood trees. You can even take a ride on a trolley car through the city. There are plenty of museums to visit and places to eat, and if you're looking for something different to do, you can also go bowling in an alley decorated with Victorian-era decor.
Conclusion
The Most Incredible Road Trip Destinations in California are Big Sur, Yosemite, Lake Tahoe, Point Reyes National Seashore, Los Angeles, and San Francisco. These destinations are great for California road trips thanks to their stunning scenery, interesting attractions, and variety for people of all ages.
Now that you know about these amazing places, you can start planning your California road trip. It's easy to get overwhelmed with the sheer number of options, but take your time and don't try to fit too much into one vacation. The best road trip destinations in California are waiting, so what are you waiting for?