Small Business owners are the backbone the country was built on. This Christmas season let's show our appreciation and Shop Small Business! I have had some amazing people reach out to me to make a list for you to make shopping easier!
Alex & Mario with La Vida Loca Boutique I love, love, love my wrap and cardigan I purchased from Alex & Mario's store! The wrap is from Ecuador and is wool and cotton. The pin is made from coconut and I get so many compliments from each piece! Can't wait to visit them again soon! Oh and they have free shipping!
Matt with Carpet Depot What a great gift to anyone that owns a home! You can give a gift certificate for service or flooring!
All new flooring, hardwoods, LVP, carpet. We refinish hardwoods also! Large stock told remnants also available.
Sumita with Home Bound Custom Books  I love this so much and can't wait to get mine!
Customized, Hand Stamped Book Stacks for Gifts & Décor
Farah with Northside Plumbing Okay we all know the importance of a great plumber! A gift certificate for future use is another fantastic gift idea! Veteran owned business.
Crystal with Pineapple Vibes Adorable apparel that has a variety of custom tee's and accessories!
Andrea with Swet Seat Do you have dirt? Well Swet Seat is the vehicle seat cover for you! Save your car with Swet Seat!
A vehicle seat cover that is lightweight, compact, machine washable, waterproof, and made in the USA.
Zach with Gerson Promotional Products If you need it they have it! From apparel to drink ware and pens. Products are made in the USA.
Ligia with One Of A Kind Kreations  I will definitely be using her for a custom birthday tee for Coop's 3rd birthday!
Anything related to Vinyl – T-Shirt, Wooden signs, Tumblers, Hats, Personalized gifts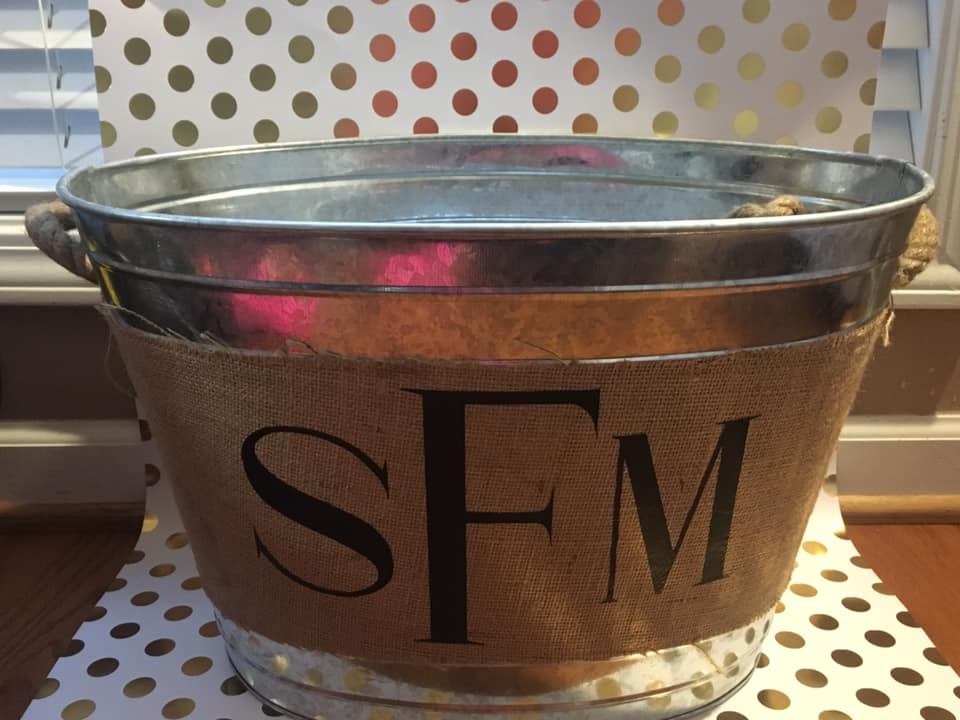 Faith with For Mommies By Mommy A great resource for planners and free printable's!
Christmas Pintable's (right now there's only a holiday planner and Christmas coloring pages in the shop. More to come!)
Tresa with Strategic Social Media Management  Social media is the driving force for many small businesses and someone to help you navigate is priceless!
Kathleen with Pure Romance Because who doesn't need a little excitement in their life!
Body, bath, oils, and more! Oh my!
Alex with Alex Baigas Photography The gift of photography is timeless and Alex is one of the best I have ever had photograph my family. Her attention to detail and patience is impeccable! She sells gift certificates for photo sessions and you will not be disappointed!
Allyson with Ally's Southern Charm Jewelry Time to accessorize!
Samantha with Serendipity by Sami Adorable personalized gifts!
Glittered tumblers, signs, decor, seasonal items, shirts, and more!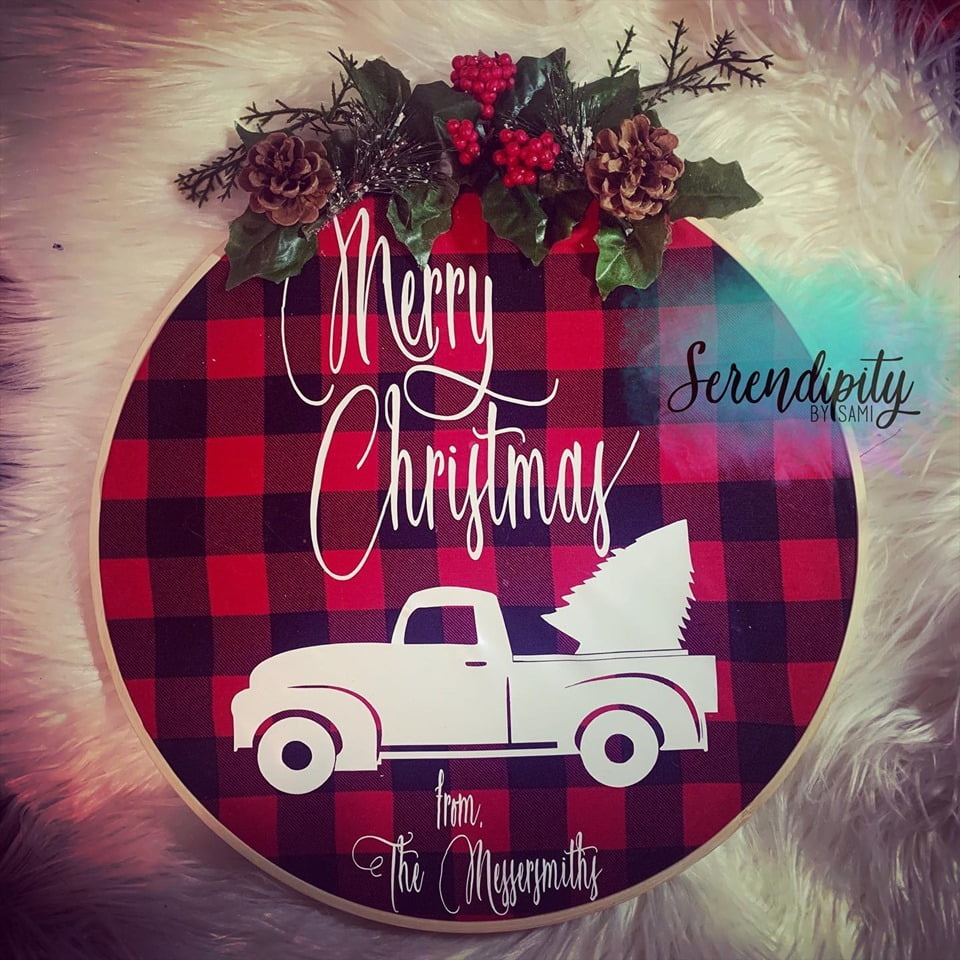 Danielle with Happy Hemp Nurse
Pure hemp products and CBD
Jessica with Atmosphere Collaborative Space
A quiet, professional space to work
Tresa with Mom Life Mugs by Tresa Mugs for the Mom in your life! These are adorable y'all!
Allison with Allison Walker Fitness
Registered Dietitian – Specialty Areas include: Functional and Integrative Nutrition and Immune System Education
David with Northern Glow Photography I have had the privilege of watching David grow as a photographer through the years and am so very proud of him! He has been named the Best of Weddings from The Knot in 2019 and it is well deserved!
Allison with I Rock Health
Christian Wellness Educational Services.
Farrah with Board & Brush Johns Creek
We are your place to build on-trend farmhouse-classic, inspirational pieces of decor for you home or office. Each hands-on wood sign workshop teaches you the techniques needed to create a custom piece that looks professionally made. Come along or bring your friends and family to share in our custom wood sign workshops. You'll have a creative experience you won't forget! We also offer corporate/team building workshops. Our gift cards made the perfect gift as well!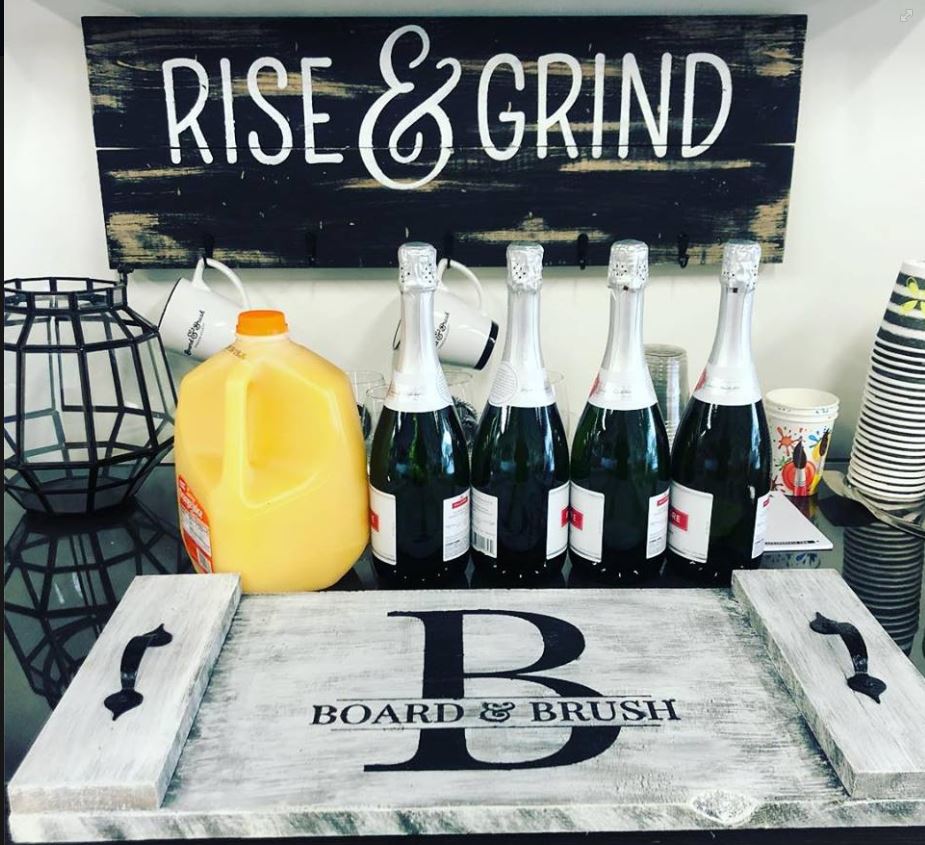 Jennifer with Corter Moon Designs Self trained artisan that has the cutest handcrafted jewelry at very reasonable prices!
Jessica with PB&J Creations
Vinyl customizing service, wood signs, teacher gifts and so much more.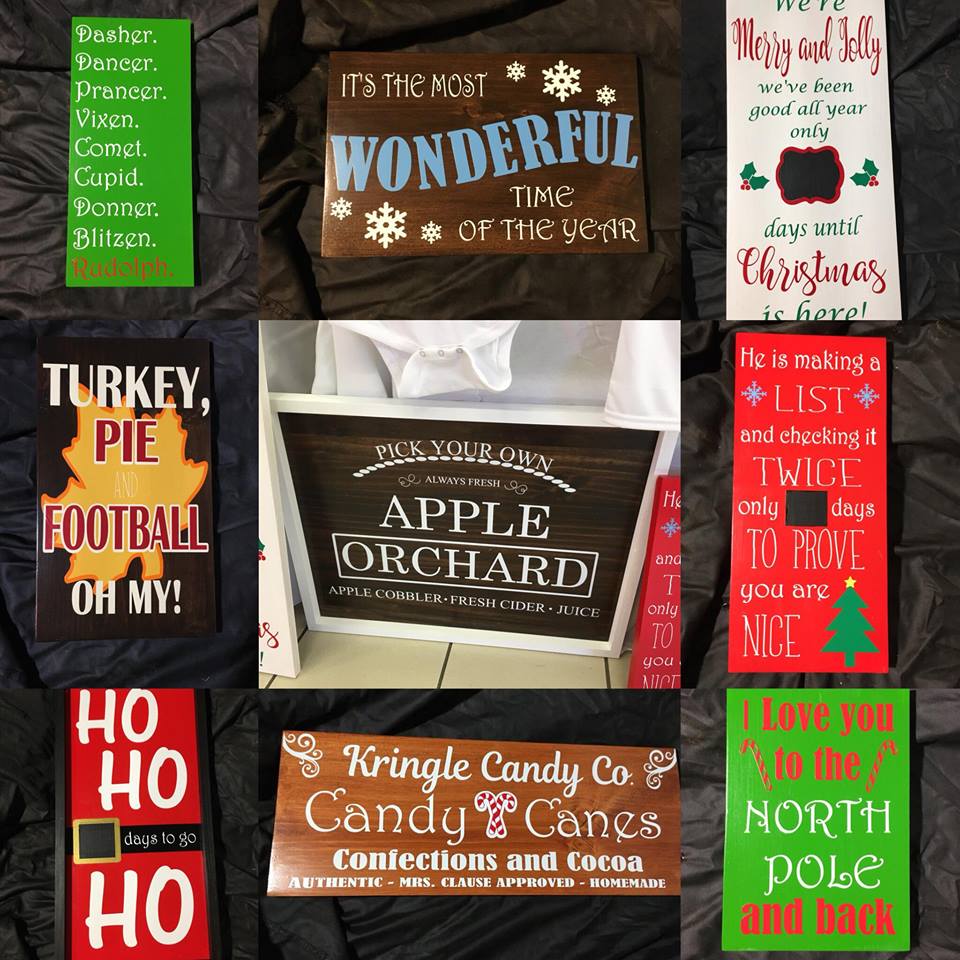 Brooke with BraveJusticeKidsCo. Perfect for little hands!
Collapsible Silicone Snack Cup
Diana with Bernardini Because Italian!
Food / Meal Kits / Italian Cooking Oils & Vinegars / Italian Cookies /Gift Cards
Janice with Grapes & Grain I love good wine and this is the place to go for your holiday spirits! Their site also has great recipes to make your Christmas parties a delight!
Wine and Spirits Store in Johns Creek, GA
Zoe with Wormwood & Honey  I purchased a custom pottery piece for my mom from Zoe and she absolutely loves it! Her work is amazing and the quality is perfection.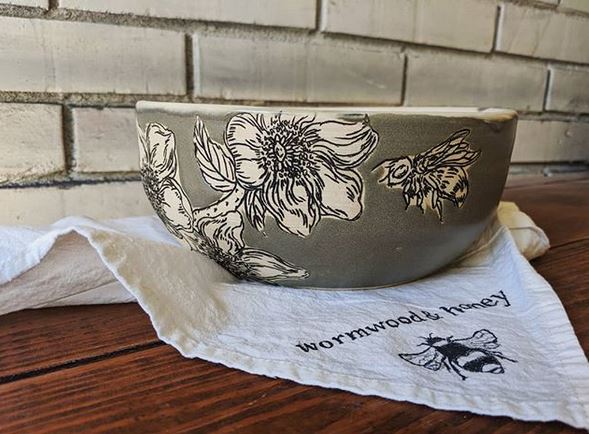 Sue with SuSueStudio Handmade clothing for toddlers and babies. Coop's reversible beanie is comfy and so cute!
Joy with Georgia Girl Stitches I met Joy at a craft festival and of course purchased one of her purses! Cork and canvas bag with leather straps is my go to daily bag!
Treebok with Custom Charcoal Pet Portraits So adorable and what a perfect gift for the fur baby lovers in your life!
Again thank you to everyone that signed up and I pray your Christmas selling season is amazing!
Tanya