Summer Series: Must Do In My State, Georgia!
Hey y'all, Tanya with The Mama Life! Welcome to Georgia! Georgia is our home now and I absolutely love it here. We moved here from North Carolina, which is home, a few years back. We then moved to Colorado for four years and after having our little one decided Georgia was where we wanted to raise him. There is so much to do regardless of the weather and time of year. We are centrally located to the mountains and the beach and conveniently have the worlds largest airport too! It is a perfect vacation destination as there is something for everyone. So let's get to the fun stuff!
Georgia, the Peach State. Known for our southern charm, traditions, football, boiled peanuts, sweet tea, peach pies and the list goes on!
Atlanta area is great if you want to immerse yourself into culture! The food is amazing and you could eat out every night and still not hit all the restaurants in the area. Of course it is home to the world largest aquarium and growing! If you want to stay in the Atlanta area and go to the attractions in the city I highly recommend the CityPASS. You can purchase online and it is good for nine consecutive days of use. You also save a ton of money! The CityPASS includes admission to the following:
Georgia Aquarium As a nonprofit — and the largest aquarium in the western hemisphere — we're committed to inspiring awareness and preservation of our ocean and aquatic animals around the globe. I can literally spend all day here! We are season pass holders and this is a perfect day for when it is raining!
World of Coca-Cola Spend the day interacting with multiple exhibits, sampling over 100 different beverages and more.
CNN Studio Tours Get exclusive, behind-the-scenes access to the world headquarters of CNN with this tour experience. You will take a 50-minute walking tour with your very own guide through the halls of CNN Center and get an inside look at how a live broadcast is produced and sent to viewers all over the world. You will also get a more in-depth look at how the world's largest news organization operates. From the historic first newscast to the now living legacy, learn how CNN became the worldwide leader in news.
Zoo Atlanta One of the greatest animal encounters I have ever had was at Zoo Atlanta, the other was being in the Orca show in San Antonio but that is a different story! I experienced a male Silver-back in training for vet visits. I hate that we have to have zoo's, but understand the necessity. The caretakers at the zoo in Atlanta are amazing and the conservation efforts are remarkable.
Fernbank Museum of Natural History or College Football Hall of Fame. So Fernbank is a must if you have little one's. Mine loves the dinosaurs of course and T-Rex is his favorite!
Another great activity is to take in a concert at Chastain Park. It is the largest city park in the ATL with an amphitheater. We saw Stevie Nicks there and it was a great venue!
While the ATL is a great place to visit Georgia continues to offer so much more! Did you know that the AT, Appalachian Trail, starts in Georgia? Well if you are feeling up to a hike the trailhead is a great spot to spend the day. Bring a picnic and water of course. I would recommend sturdy shoes as well!
Springer Mountain  The Appalachian Trail begins in Georgia at Springer Mountain and leaves the Peach State 79 miles later at Bly Gap. The rugged, often rocky terrain reaches a height of more than 4400 feet and never dips below 2500 feet. The high point of the trail is at Blood Mountain (4,461 ft.) while the low point is Dicks Creek Gap (2,675 ft.) Access to the beginning of the Appalachian Trail is by foot from Amicalola Falls State Park.
That brings me to my next addiction! I am a waterfall junkie and have the miles and photos to prove it! I don't know how many we have in Georgia, but the Cherokee called this region "Land of a Thousand Waterfalls" for a reason! Here are a few of my favorites:
Amicalola Falls is GA's tallest waterfall. It tumbles 720 feet through a shady forest. Amicalola Falls State Park, 280 Amicalola Falls State Park Road, Dawsonville, Ga. 30534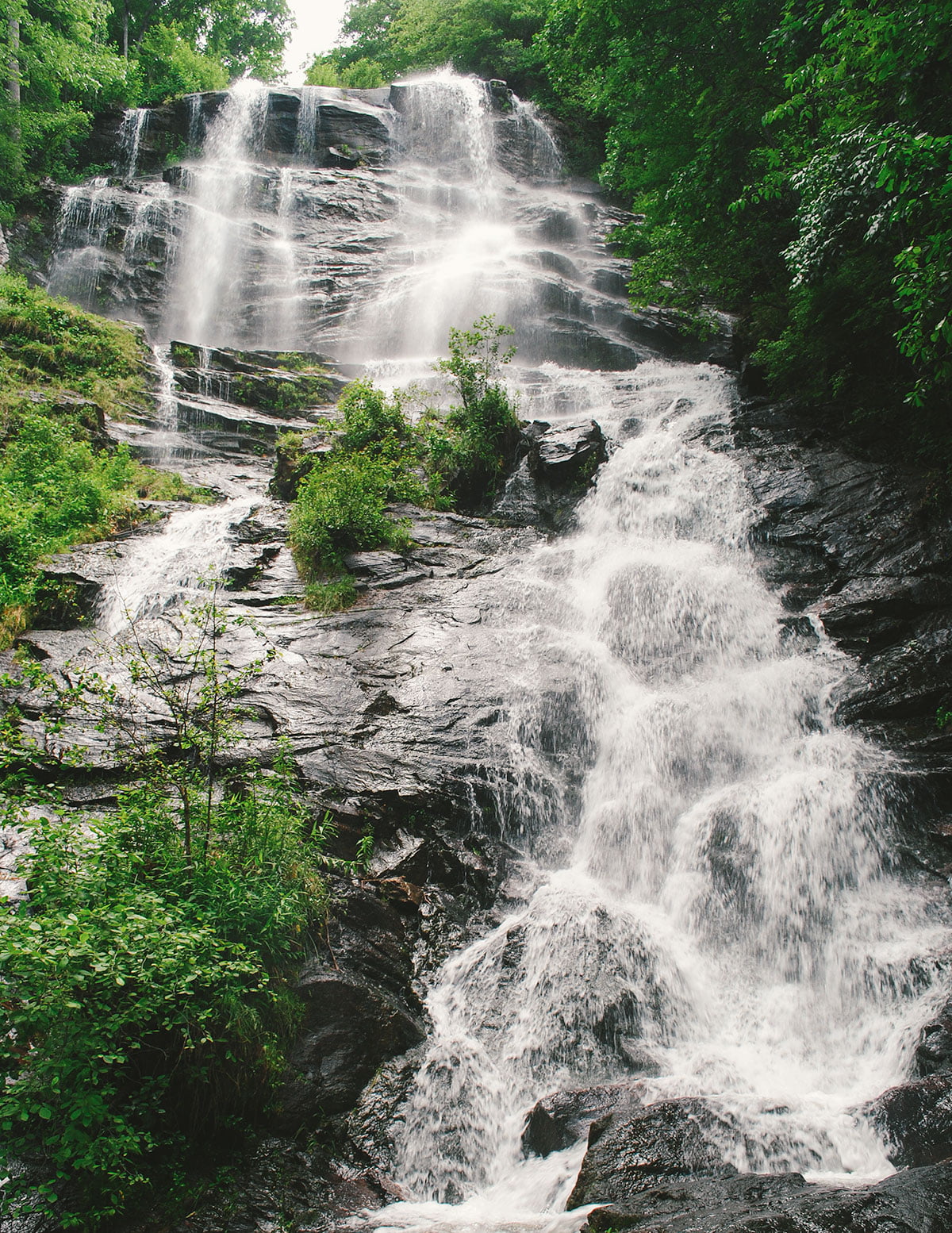 Anna Ruby Falls is a tandem spill that is definitely picture worthy! Located just north of Helen in the Chattahoochee National Forest.
Jacks River Falls is one of the most beautiful! It is in a remote area and harder to get to but the payoff is amazing. Bring your swimsuit because there is a great swimming hole too!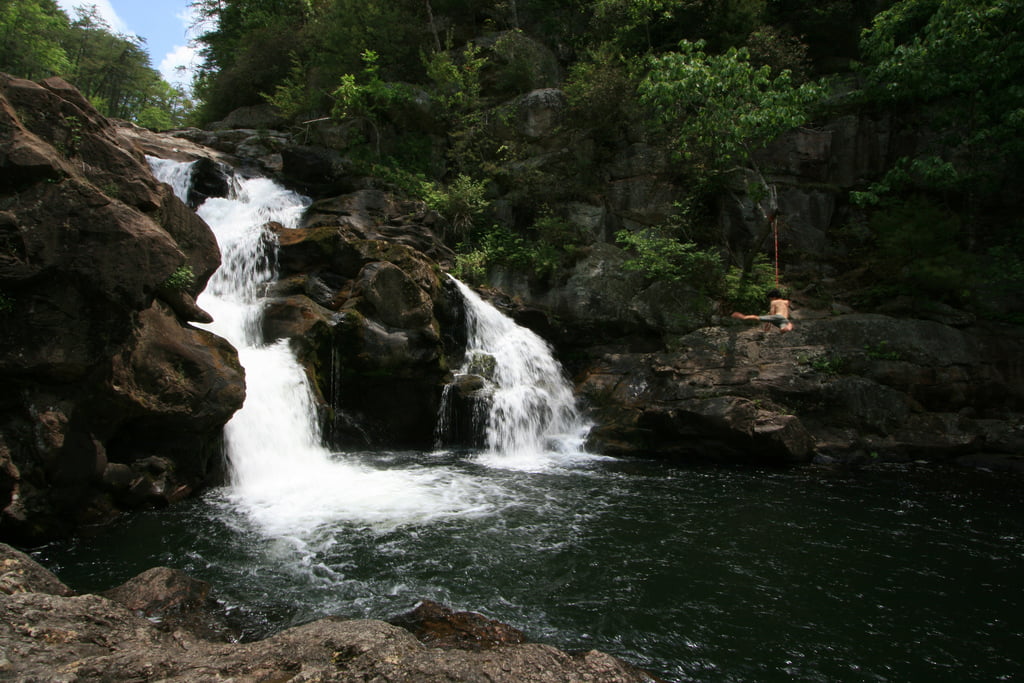 Camping is also huge in Georgia! We took our 2 year old last weekend for his first trip and he loved it! I will have another post about that though! We camped in the Chattahoochee-Oconee National Forset at Cooper Creek Campground. Yes it is his name too but we had to! There are no reservations but it was a great site for him. We played in the river when it was too hot to hike and was a perfect day! Take a look at the dyrt for great camping anywhere in the US. Next camping site will be more primitive at Raven Cliff Falls! My absolute favorite hike/falls in Georgia.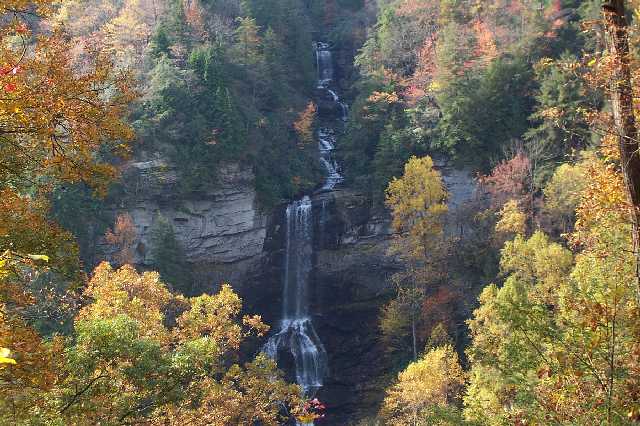 If you are a mountain biker we have some of the best single track trails around! Mulberry Gap is the best mountain bike get-a-way around and you won't be disappointed. Mulberry Gap is a rustic haven located in the Southern Appalachian Mountains of Northwest Georgia with IMBA Epic mountain bike trails outside our front door! They provide cabin and campsite lodging, delicious home cooked meals and an amazing craft beer selection, shuttles to trailheads, guided mountain bike tours, and they host a variety of clinics, events, and private groups.
Of course we have more than big cities and mountains, we have golf and beaches! You may have heard of this tournament called The Masters? Located in Augusta and normally scheduled the first week of April, it is a must go event! Even if you are not into golf going to see the course alone with the gorgeous azaleas, is worth it. The pimento cheese is famous there too!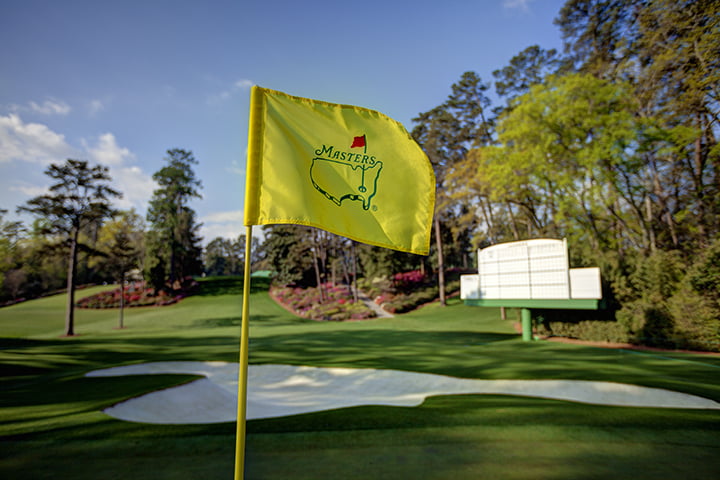 Take a look at the courses that Golf Digest ranks as the best in Georgia!
For my beach lovers, Tybee Island is wonderful. The island is famous for wide sandy beaches. South Beach is one of the most famous with a lively pier that stretches far into the ocean. Be sure to visit the Tybee Island Light Station & Museum too. The lighthouse was built in the 18th century and is still functioning! Here are a few more worthy of a visit!
Jekyll Island, Driftwood beach
Sapelo Island, Cabretta beach
St. Simons Island, East beach
There are many quaint southern towns but Savannah takes the cake when it comes to charm! From ghost tours, to historic sites Savannah has something for everyone! Oh and did I mention Midnight in the garden of Good and Evil! I am a book addict so of course I go there!
Other great places to mention:
Providence Canyon: Uncover the layers of 'Georgia's Little Grand Canyon' as you navigate the unusual geological formations created by erosion of the Coastal Plain after years of poor agricultural practices, hike miles of sandy nature trails, and gaze at dark skies while camping at Providence Canyon State Park.
Rock City Gardens:  Located atop Lookout Mountain, just 6 miles from downtown Chattanooga, Rock City is a true marvel of nature featuring massive ancient rock formations, gardens with over 400 native plant species, and breathtaking "See 7 States" panoramic views.
Stone Mountain Park: Located just 15 miles east of Atlanta on 3,200 acres of natural beauty. Adventure awaits as you discover a wide variety of family-friendly activities and recreational options, plus many natural and historic sights. You also won't want to miss dozens of exciting annual events.
Cloudland State Park:  Located on the western edge of Lookout Mountain, Cloudland Canyon is one of the largest and most scenic parks in the state. Home to thousand-foot deep canyons, sandstone cliffs, wild caves, waterfalls, cascading creeks, dense woodland and abundant wildlife, the park offers ample outdoor recreation opportunities.
So there ya have it folks! I could probably do a 4 part series on Georgia alone but these are some of the things we have enjoyed while living here. Be sure to check back for more Road Trips & Adventure stories as we continue to explore wonderful Georgia!