Top Tips to Organize Your Week & Your Favorite Recipes with Meal Prepping 
As each person progresses through life, there are generally increasing amounts of considerations to take into account, plan for, and think about. Because of this, something that a lot of people strive for is to eliminate, reduce, automate, or in this case simplify as many of these daily tasks as possible. Meal prepping is often a go-to option for a large number of people who are looking to save not only time, money, and energy, but also those who want to boost, and improve their physical and mental health.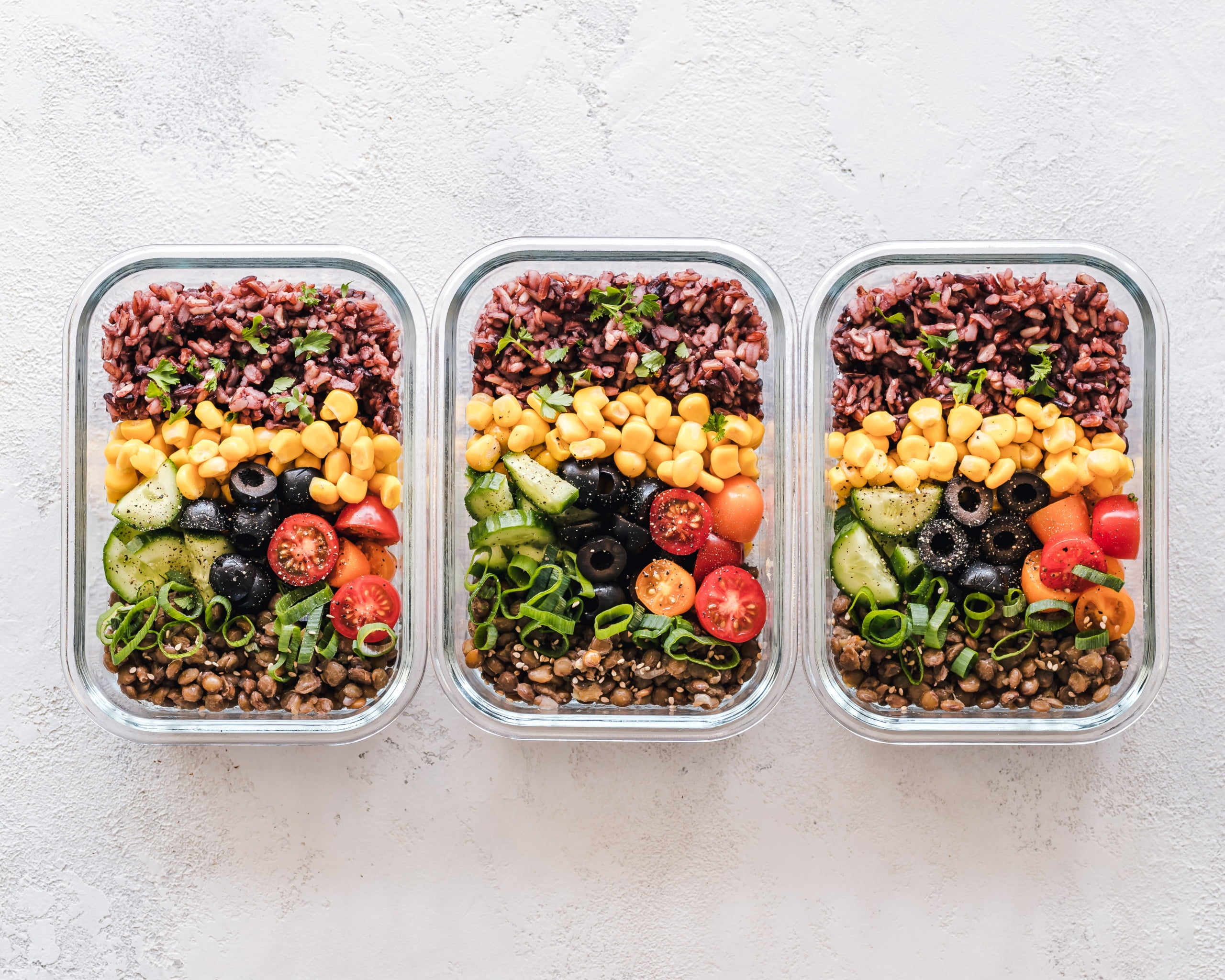 What is meal prepping
Meal prepping is where you implement the practice of preparing entire meals, prior to needing to consume them. It is often done in one of two ways through either part preparation, where all you do is cut up, marinade, weigh out, and segregate all your ingredients ready for when you want to cook your meal. Or the more commonly used second method of cooking the entire meal so that it is ready to simply heat up and eat when you require it.
Why is meal prepping beneficial?
There are many beneficial points to meal prepping from not only saving you time and money, but also aiding in lowering food waste that you create, helping you control what you are eating, boosting the nutritional content of your meals, and even lowering your stress levels by following a plan that you have created for the week, meaning that you don't have to constantly decide last minute what you will eat, and are not just eating on a whim. It also means you can include all of your favorite recipes each week, rather than eating on a whim or getting takeouts. 
Top tips for organizing and meal prepping
If you are considering implementing meal prepping into your lifestyle, then here are a few things to take into account.
Meal prep for a week at a time
Most people will prepare a week's worth of food at a time, whether it is using a cesar salad recipe for their lunches, or a whole chicken to use for their dinners throughout the week. The reason most people decide on a week is generally down to free time, and storage space. So, make sure you have enough of both before you try to prepare too much in one go. If you realize that you have extra time or storage space, you could consider increasing your meal prepping for up to two weeks.
Plan out your meals
Before you go grocery shopping, it would be advisable to have sat down and plan out all the meals that you plan on eating. This way when you get to the store you know exactly what ingredients, and supplies you are looking for. Doing this can not only help save you time and stress in the store, but it can also help you manage your food budget, and stop you from buying duplicate ingredients that you may already have in your cupboards. Make sure that you choose a selection of hard and easy meals to create, so that you don't overwhelm yourself when cooking, or bore yourself when eating.
Invest in high-quality containers
Over time many people will end up with lots of mismatched, broken, or scrappy-looking Tupperware in their cupboards, which can lead to the meal-prepping plan being abandoned. To avoid this happening, rather than buying the cheapest containers possible, think about investing in some high-quality Tupperware to store your food in. Over the more recent years, a lot of people have praised glass containers, as they are not only more durable than plastic but also easier to clean and don't stain.
Batch cook and freeze your meals
When it comes to meal prepping your food, it is completely down to your personal preference in how you do it. Some people will decide that in the evening they will just want to prepare the entirety of tomorrow's meals. However, to make the most out of meal prepping, and to save you the most amount of time and energy, it would be advisable to cook up and freeze as much as possible, even if you do not eat it that week. This way you can create a surplus of food in your freezer to eat, and use when you are perhaps lacking time and energy to cook, or if you find yourself particularly tight for money one week.
Label your meals
If you are preparing meals in large quantities, then something to ensure you are doing is labeling your food so that you know what it is when you made it, and when it is best to be eaten. It might seem like a hassle, but for the sake of 10 seconds, it will save you a lot of time and frustration in the future when you are trying to figure out what it is.
So, if you are planning on meal prepping, make sure that you take these considerations into account so as to give yourself the best opportunity for success.