Vacation Planning North Carolina!
I wanted to post this last week as a closer of our Summer Series, but life happens right? I have thoroughly enjoyed working with everyone so much over the summer and learning about different States and the Must Do's! Thank you to everyone that contributed and I hope y'all have found inspiration for your next adventure! So as an end to the series I am doing North Carolina!
A little more about me: I was born in Texas and lived in Florida for a short time then moved to North Carolina when I was 9 or so. While I am not a Born I am a Raised Carolina Girl and proud of it!
North Carolina is like so many other states that we have featured and one post can't possibly scratch the surface on things to do. I am going to write on some of the things we have enjoyed however and I hope one day you will get to do them to!
Outer Banks to see Wild Horses: Said to be survivors of Spanish shipwrecks that were participating in the transatlantic trade is the Legend of how the horses came to be at the OB. The horses have made the OB a treasure to see!
North Carolina Beaches: I know I mentioned the Outer Banks above but we have some of the prettiest beaches with quaint little towns. The food is a must and if you have a Jeep or a vehicle that can drive on the beach there are a few that will let you drive on and setup for the day. Ocean Isle was my family's summer spot for years and even though I haven't been back in some time, it still holds wonderful memories for me.
Here is my list of beaches I love:
Ocean Isle
Topsail Beach
Oak Island Beach
Bald Head Island
Carolina Beach
Sunset Beach
Emerald Isle
Lake Lure: Okay it isn't on the coast and is man made but! I am sure you have heard of a movie made there called Dirty Dancing! Yes you can go and stay and play!
Keaton's BBQ: The first time I went to Keaton's I was skeptical. The building wasn't much to look at and there is Nothing fancy about it. The food though! Oh My Lawd Y'all!!! They have been serving up counter style goodness since 1953 and once you have experienced it you will understand! Located in Cleveland, NC, it is worth getting off the beaten path for.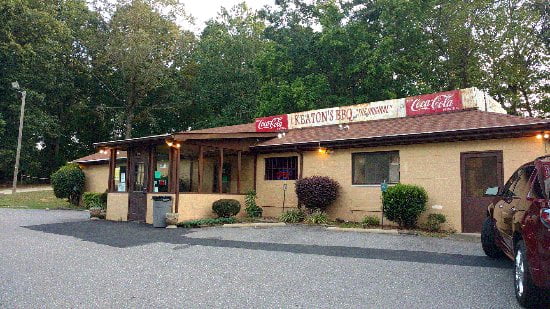 BBQ Western (Lexington): Okay I know I just posted about BBQ from Keaton's but that is not what they are known for, theirs is chicken! When I say BBQ I mean pulled pork goodness! Now there are different types of BBQ and we will have to agree to disagree on what is best. What is the difference you ask? Some like Eastern Style which is a a vinegar- and pepper- based sauce with no tomato whatsoever. I am not a fan. I like the "red" sauce that is seasoned with vinegar a little ketchup and red pepper flakes along with other spices. Here are a few spots to check out.

Phifer's 1023 Shelton Ave, Statesville, NC
Little Pigs BBQ 2 226 Brookdale Dr, Statesville, NC
BBQ Pit 263 2nd Ave SW Hickory, NC
If you want good comfort food go to Mitchem's Kitchen! 6679 NC-27 Vale, NC
Mast General Store Valle Crucis: Home of the Original Mast General Store and the center of the community. Step into history! Oh and enjoy a Cheerwine and a Moon Pie while you are at it!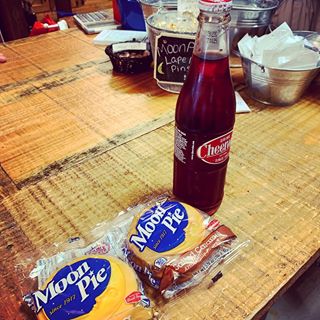 Shop in Blowing Rock: My favorite weekend getaway! Stay at the Green Park Inn for a relaxing retreat and shop downtown for a carefree day.

Visit Boone: Another one of my favorite towns! Head over to the Dan'l Boone Inn to fill your growling belly or visit any one of the craft beer hangouts for a beverage.
Biltmore Estate: America's largest home built by George Vanderbilt, is a fantastic way to spend the day.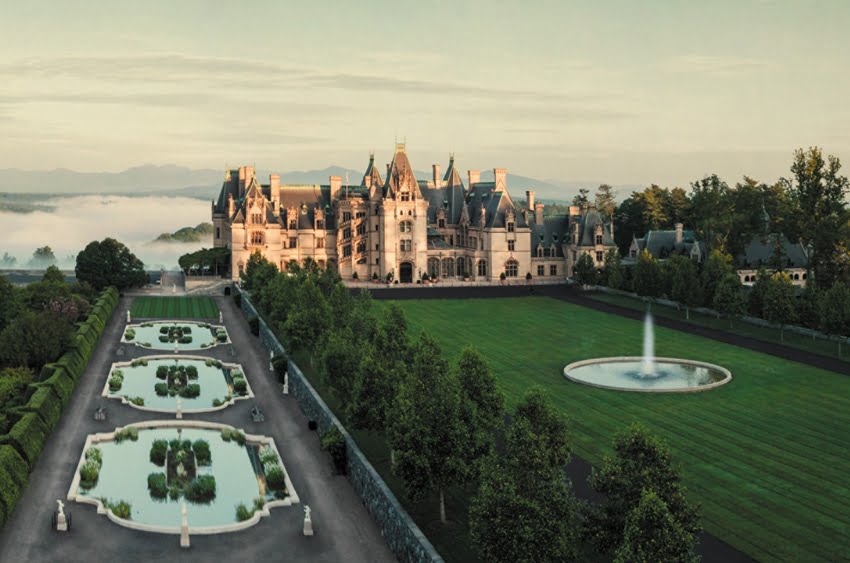 Mountain Bike Brevard Tsali: Some of the best mountain biking in the Western part of NC and a great way to take in the Nantahala National Forest! The link includes additional trails in the area.
Golf Mt. Mitchell Country Club: Rates as "Best In State", this is a golfer's paradise. An hour from Asheville at the base of Mount Mitchell.

Whitewater Nantahala: Nantahala Outdoor Center has something for everyone and is worth making your list of must do's.

Antique shopping Asheville: I love going to Asheville and the outskirts to do antique shopping. Almost every piece in our home is an antique or a custom piece. You can definitely spend a whole day perusing the shops!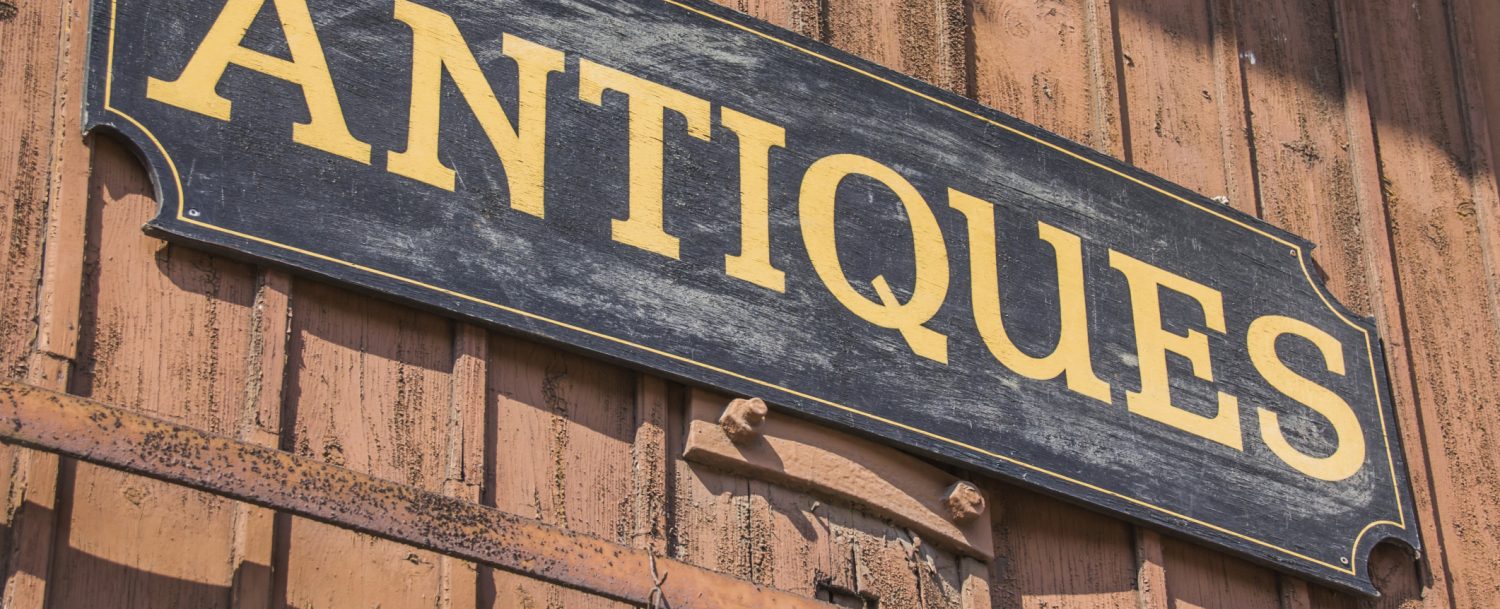 Carolina/ Duke Basketball Game Dean Dome: I am a Carolina Gal and Dookie well, I will be nice cause I am a good christian! It is an age old rivalry that runs deep. If you are around during basketball season treat yourself and go to a game! You will love the energy!

Linville Gorge/ Falls: Well you knew I would throw a waterfall in right? This is a great hike for all ages and the views are fantastic!

Of course NC has more than 1 waterfall! Take a look at the Ultimate North Carolina Waterfall Road Trip that Only In Your State put together! Proud to say I have seen all on their list.
Sliding Rock: (On the Road Trip Map) This used to be a local's secret but someone blabbed it on social media and well, haha. No really the lines can get long but where else can you slide on a natural rock!

Grandfather Mountain: Take a walk on the adventurous side as you admire the views from the Mile High Swinging Bridge!

Whitewater Center: The U.S. National Whitewater Center is a fun packed day filled with whitewater rafting, biking, zip lines, live music, oh and craft beer! All ages will find something exciting to do for the day.
Cycle the Blue Ridge Parkway: If a car isn't what you had in mind, take a bike ride! While there is no designated bike lanes, you can cycle the 469 miles! You Must Comply With All Federal Motor Regulations.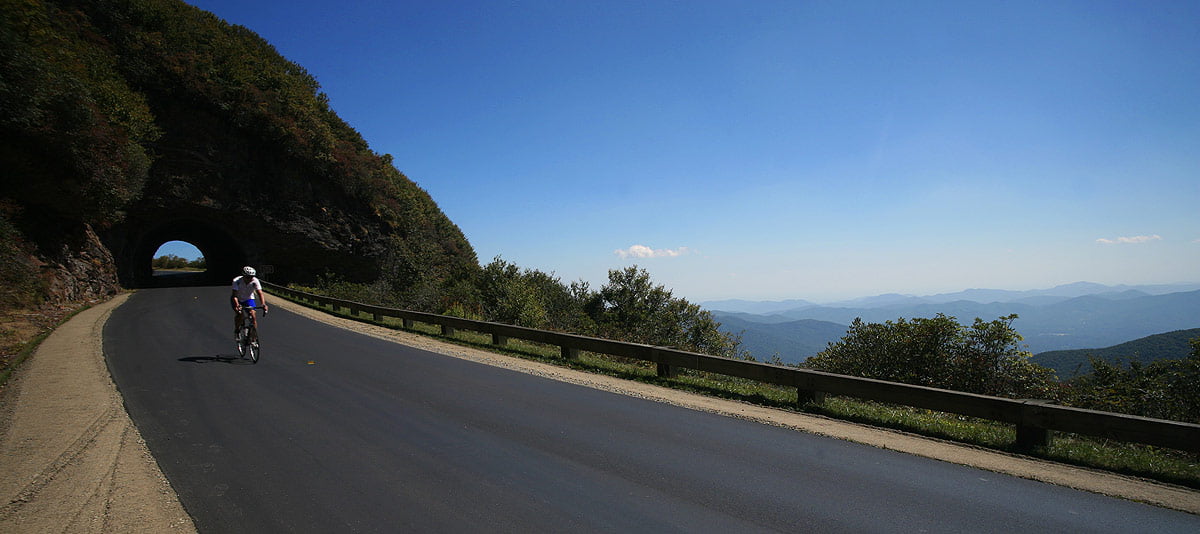 Rock climbing Stone Mountain:  One of the best climbs in North Carolina! I recommend going when it is cooler though as the sun will bake you in the summer. If you are not a climber there are hiking trails to get you to the top!

Visit Highlands NC: You can literally spend the whole weekend here! We have stayed and hiked several times and I absolutely adore the little town! Bridal Veil Falls is close and worth the trip, you can even drive your car through the backside of the falls! Stay at the Old Edwards Inn & Spa for a real treat! There literally is something for everyone wrapped up in the cutest little town ever!
There is still so much I could add to this list but we only have so much time. I hope y'all get to visit North Carolina soon!
Thank you again for participating and reading my Summer Series. I pray y'all have a great holiday season that will be here before you know it and that you enjoyed all of the Must Do's In My State's!
Tanya, The Mama Life