Hilton Head Island! Our Go To Beach!
Hilton Head Island is quickly becoming our go to beach. The drive is under five hours from the Atlanta area and our four year old does well. Of course we still get "Are we there yet?" but that is any trip over thirty minutes. The beaches are amazing, the food spectacular and the island offers several shopping and other activities to keep you busy. This is our second time going to HHI and we stayed in the Coligny Area.
"The Mama Life is reader-supported. When you buy through links on our site, we may earn an affiliate commission."
We rented a one bedroom condo through VRBO this trip as it was just the three of us. Our first trip we had family with and stayed at the north part of the island. Seaside Villas I #125 was our home for the next 4 days. The rental process went smooth and Megan was wonderful with communication etc. The community is gated, which was nice, and close enough to everything that you honestly could stay parked during your trip. Upon first going in the condo it was tiny but super cute. There was a small bedroom with a queen sized bed and in the hallway were bunk-beds. Coop of course thought that was amazing even though he couldn't get to the top bunk without assistance. The bathroom is tight but again for the three of us manageable. The kitchen, living and dining are one small room but we didn't have plans to stay inside anyhow. The listing and photos were accurate. We did not cook but there were pots/pans etc. The decor was Lily Pulitzer and super cute! We did look for a blender but there was not one available so we had Piña colada's on the rocks instead! A blender would be a nice touch to add.  The bed was okay even though my hubby slept on the couch. Will explain that one later. The views were great and the beach access great. Chairs were available and a canopy if you wanted. I purchased an umbrella for this trip and it worked out good.
The biggest downside to the condo was no central AC and we picked the hottest weekend of the year so far to visit! There is an AC unit in the living room and it was like the little train that could, bless it. There are ceiling fans and that helped a bit but the bedroom was super warm at night. The place could use a fresh coat of paint and some work on the floors but I would stay here again, Just not in the summer!
The area was again super convenient and we walked to Coligny several times. We had breakfast most days at Skillets Cafe & Grill and there food is so incredibly good! Dinner was again a few of our favorites and a new pizza place. We always visit the Sea Shack and when we go our order is always the same; popcorn shrimp, fish & chips, gator tail and hush-puppies! I can't even express how good their food is to you so you will have to visit and try for yourself. Chow Daddy's is another that we enjoy and the nachos are great! We did pizza one night at Super Baked Pizza. The pizza wasn't bad but the wings were better!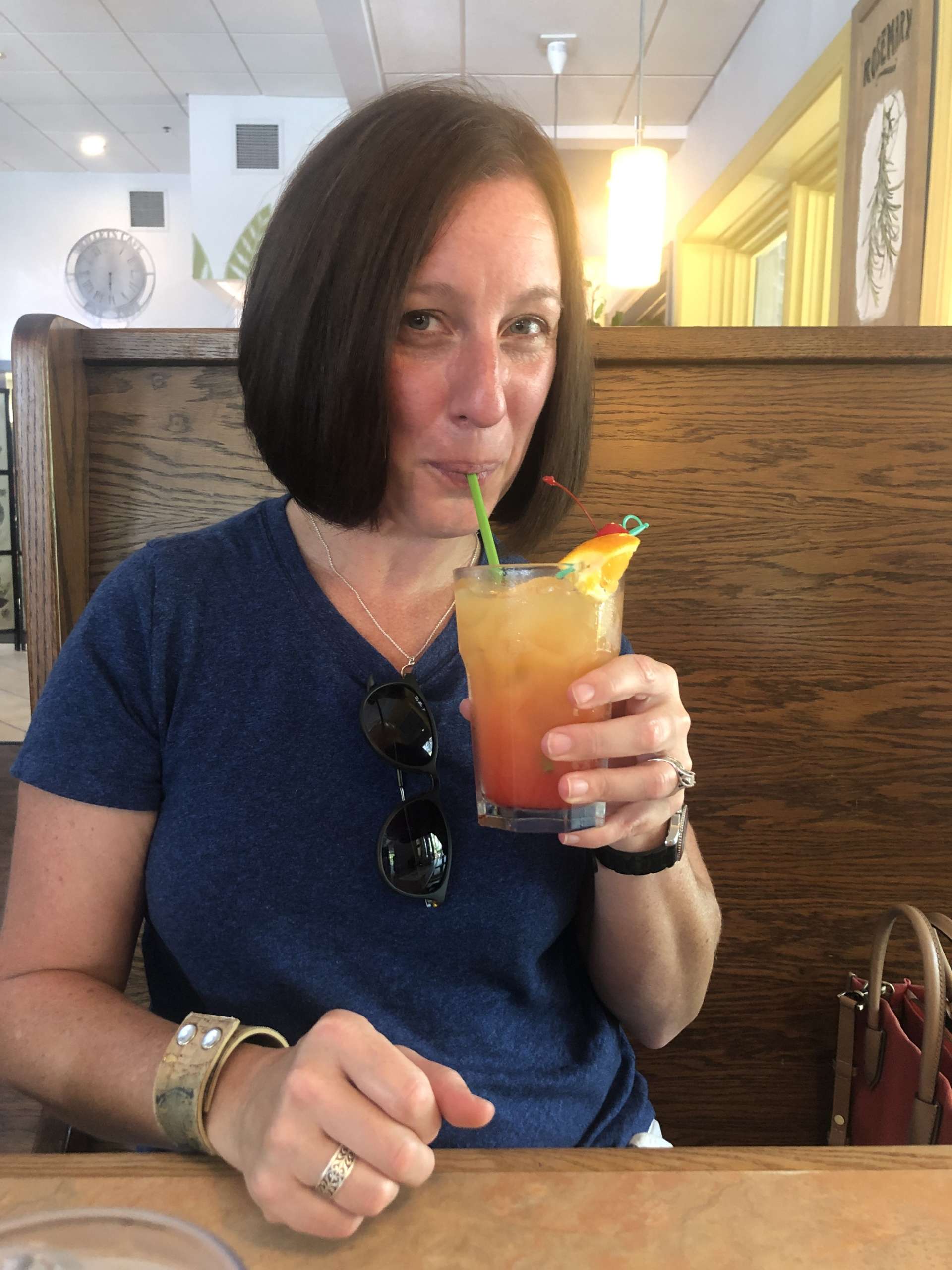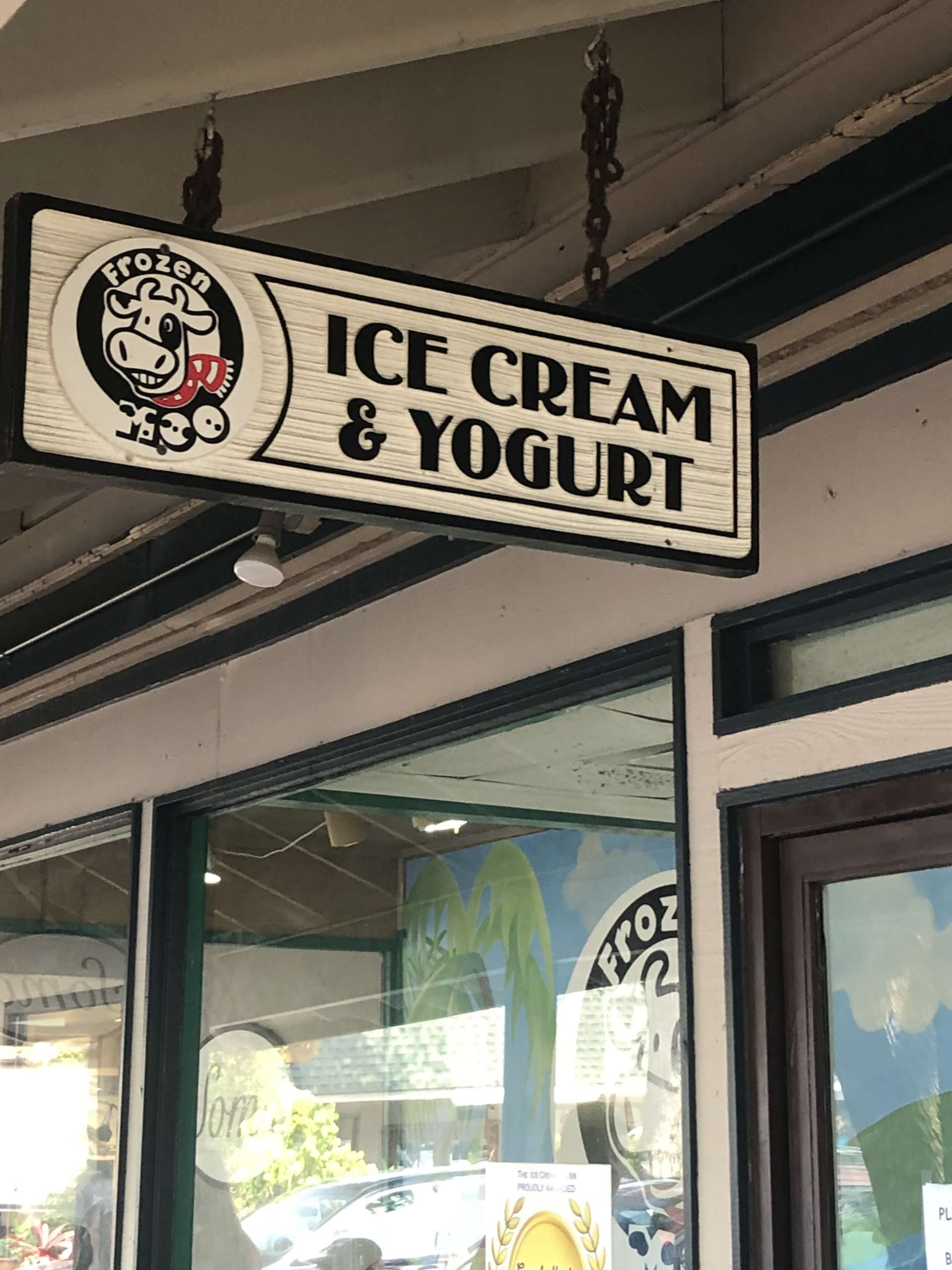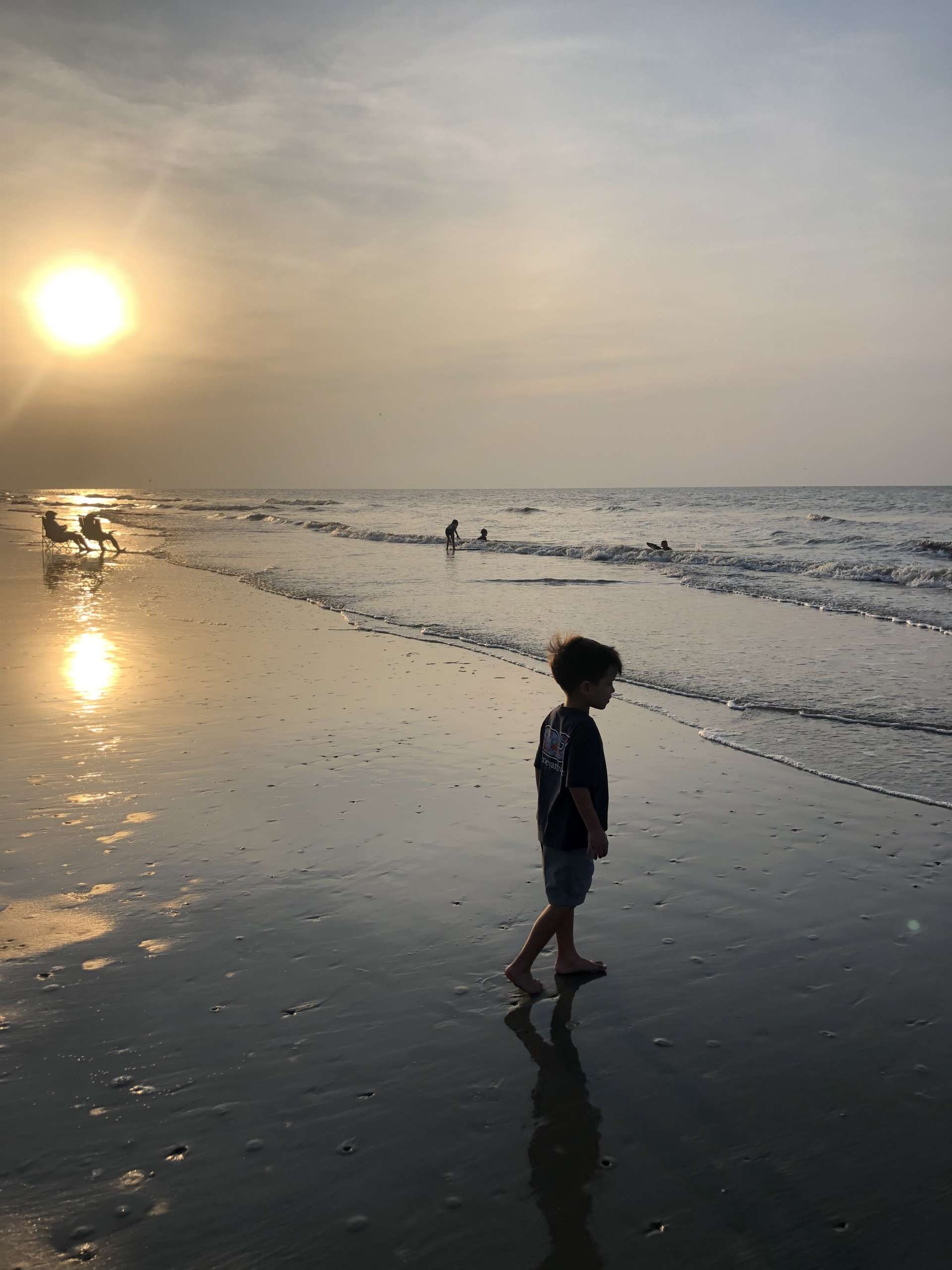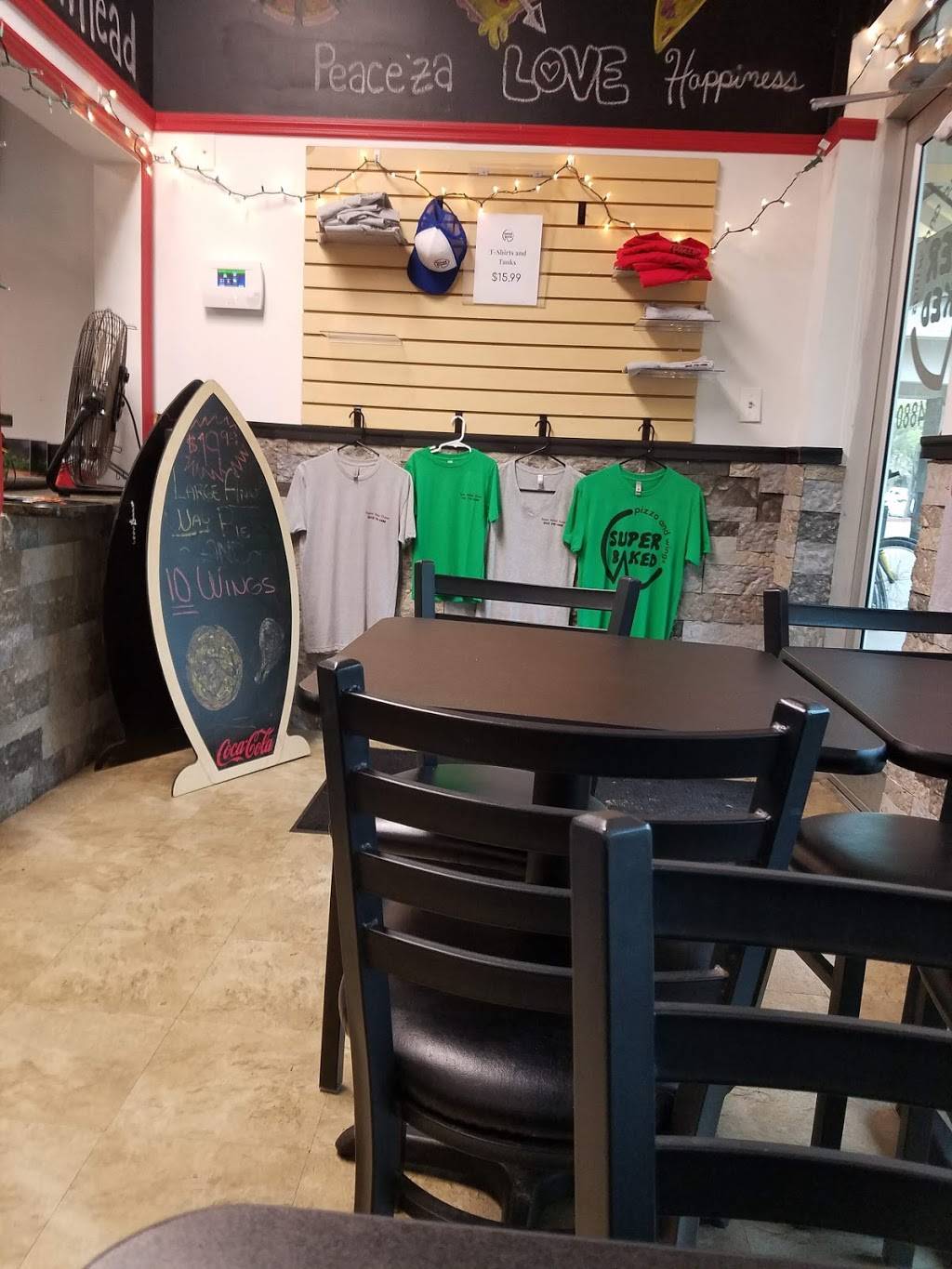 Coligny offers several areas for shopping and dessert so of course we visited Frozen Moo! Frozen Moo has 92 flavors of ice cream! Coop is a loyal ice cream lover though and sticks with mint chocolate chip. I am trying hard to lose weight so refrained this go around but the coffee almond is amazing!
Our last visit to HHI we played putt putt at Pirate's Island Adventure Golf and it is such a great place but way too crowded this go around. We decided to try Legendary Golf! Toughest course ever! I will mention Cooper had a hole in one on a par 3 which blew my mind! I wish I had recorded it but who knew that would happen! I appreciated the bible verses on the placards and the atmosphere was enjoyable. Coop did get a Frisbee for his hold in one from the staff which were extremely courteous and friendly. Another highlight for Coop was the Adventure Playground! There is a replica of a pirate ship and tons of slides and things to climb on. If the beach doesn't wear them out, this is the place to go!
But the main reason for Hilton Head is the beach, right! Cooper has turned into a water loving adventurous soul! It is good and it is bad as he thinks he is "big" and can swim in the ocean by himself! We had a few disagreements on this of course but I did give in to no swimmies. My anxiety was through the roof of course but my calming voice of reason, aka my husband, talked me off the ledge. Coop did great and listened as much as a four year old can. The beach was crowded but enjoyable. We played in the sand and taught him what leaving no trace we were there was. I purchased an umbrella for the trip. The first day was insanely windy and we had to position the umbrella just right to keep it from folding wrong side out and or flying away, which some people's did! It was a good purchase though and I recommend as it was portable and easy to setup. We used the chairs that the condo had but will definitely invest into Tommy Bahama Beach Chairs! They fold into a backpack and have a cooler! They also recline into 5 positions including laying flat. We don't have a wagon as I am a believer if you can't carry, you have too much stuff! I do have a large Scout bag which is great for the pool but will invest in a Bogg bag for the beach. We went through two bottles of Sun Bum sunscreen since we were in and out of the water so much and man it was hot! Sun Bum has become my go to brand and is Reef Friendly!
All in all it was a fantastic trip and I look forward to going again soon. We will probably stay more north on the island as it was less crowded. If you like the crowds however and don't want to drive a lot I highly recommend staying in the Coligny area.