A Weekend In Hendersonville NC
In December we decided to do a weekend trip sans toddler to Hendersonville, NC. Hendersonville is a city just outside of Asheville. Hendersonville is a quaint little town (okay second largest in Western Carolina) and has officially made it to the list of my Top 10 towns I love!
We stayed at The Charleston Inn, an adorable B&B, within walking distance of town. We were visiting The Biltmore for the candlelight Christmas tour, but wanted to be further away from Asheville. Don't get me wrong I love Asheville with all my soul, but the change of scenery was needed.
After our 3 hour drive to get to Hendersonville we stopped in early to check out the B&B. We were pretty early still but the hostess was kind enough to let us leave our bags if we wanted and invite us for cocktails later that day.
We opted for lunch instead so left the car there and started walking. We walked all of downtown, which I loved, and ended up at Black Rose Public House. Tasty eats and great beer! I had a porter of course and the Ruben. The service was great and we will no doubt go back.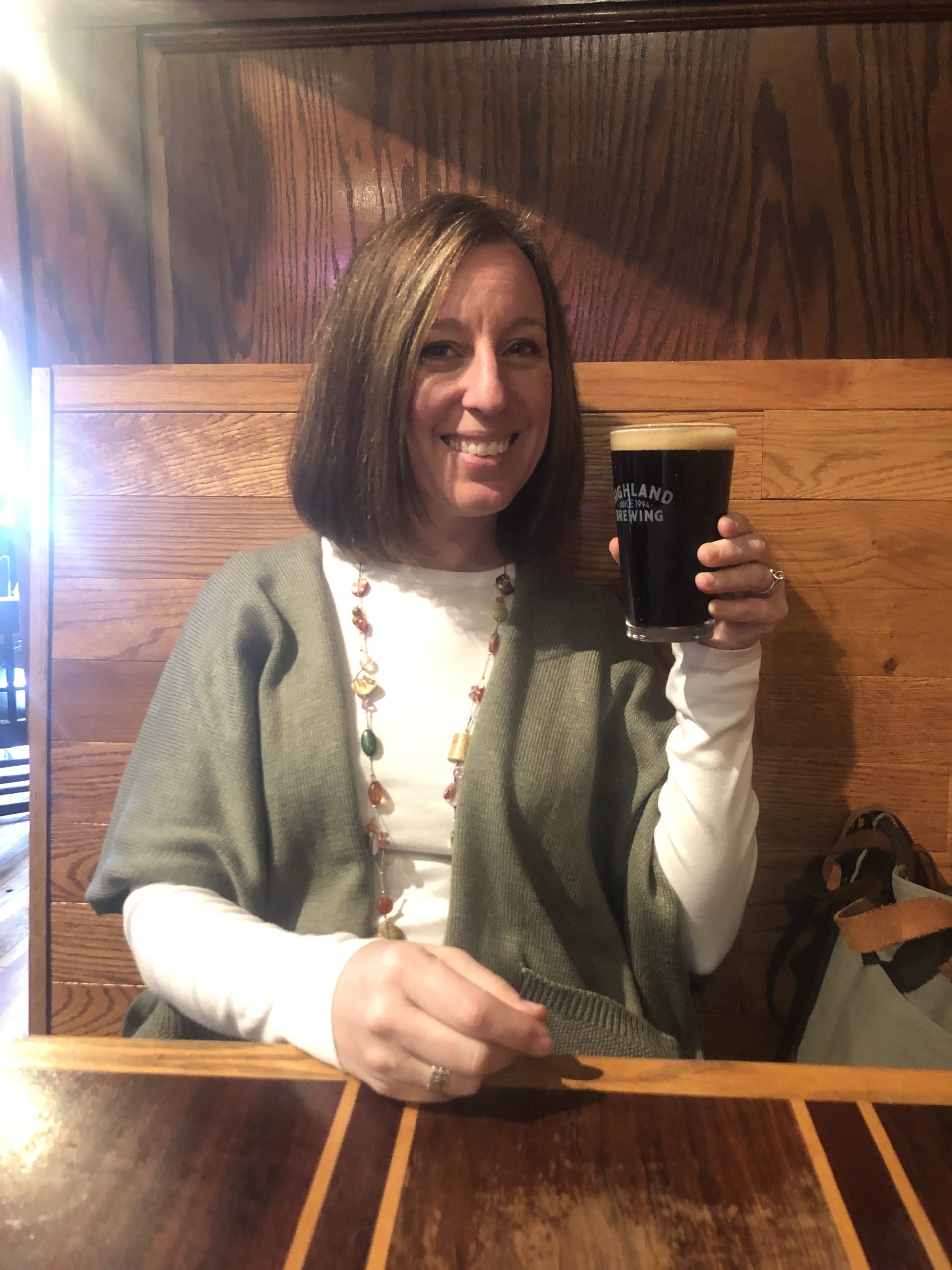 After lunch we continued our walk through town and a coffee stop was a must! We weren't going to the Biltmore until 9:00p and being a parent has changed our bed schedules! Plus do you really ever need an excuse for coffee? Black Bear Coffee Co. is a must stop for your caffeine needs! The inside is unique in that they have covered the ceiling with coffee bean bags. Oh and the caffeine fix was perfect!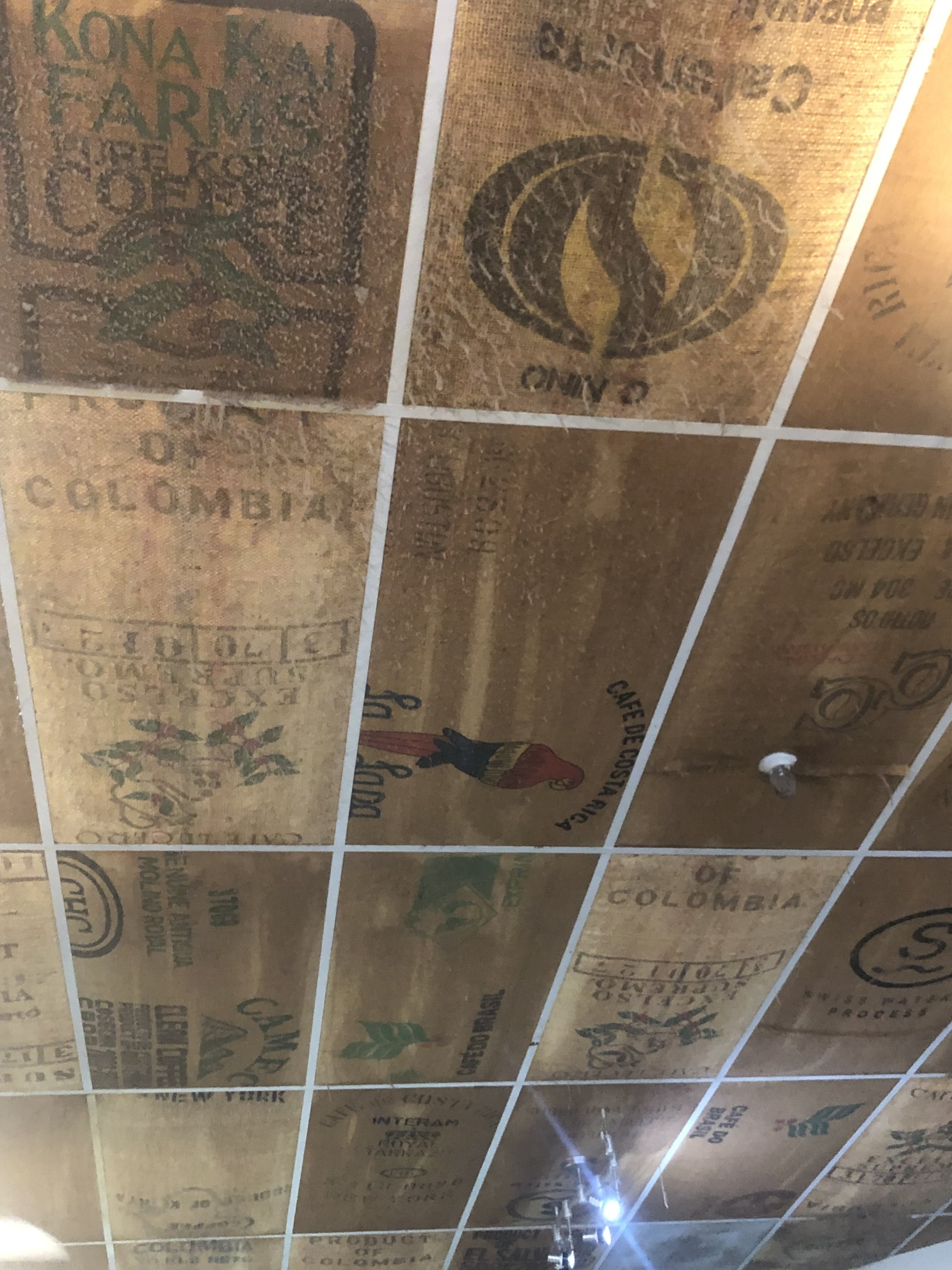 Now that I was happily buzzing from my latte, more shopping was in the cards. If anyone has been following me you know my love for small business. That is one reason I love the Carolina mountains so much as there are a ton of mom and pop restaurants and boutiques. I found one that I can spend the farm on! La Vida Loca Women's Boutique has the cutest and most unique items. I purchased a wrap that was made in Argentina with a pin that was made from coconut.  I get more compliments from this piece and can't wait to go back to see what new treasures the owners have brought back.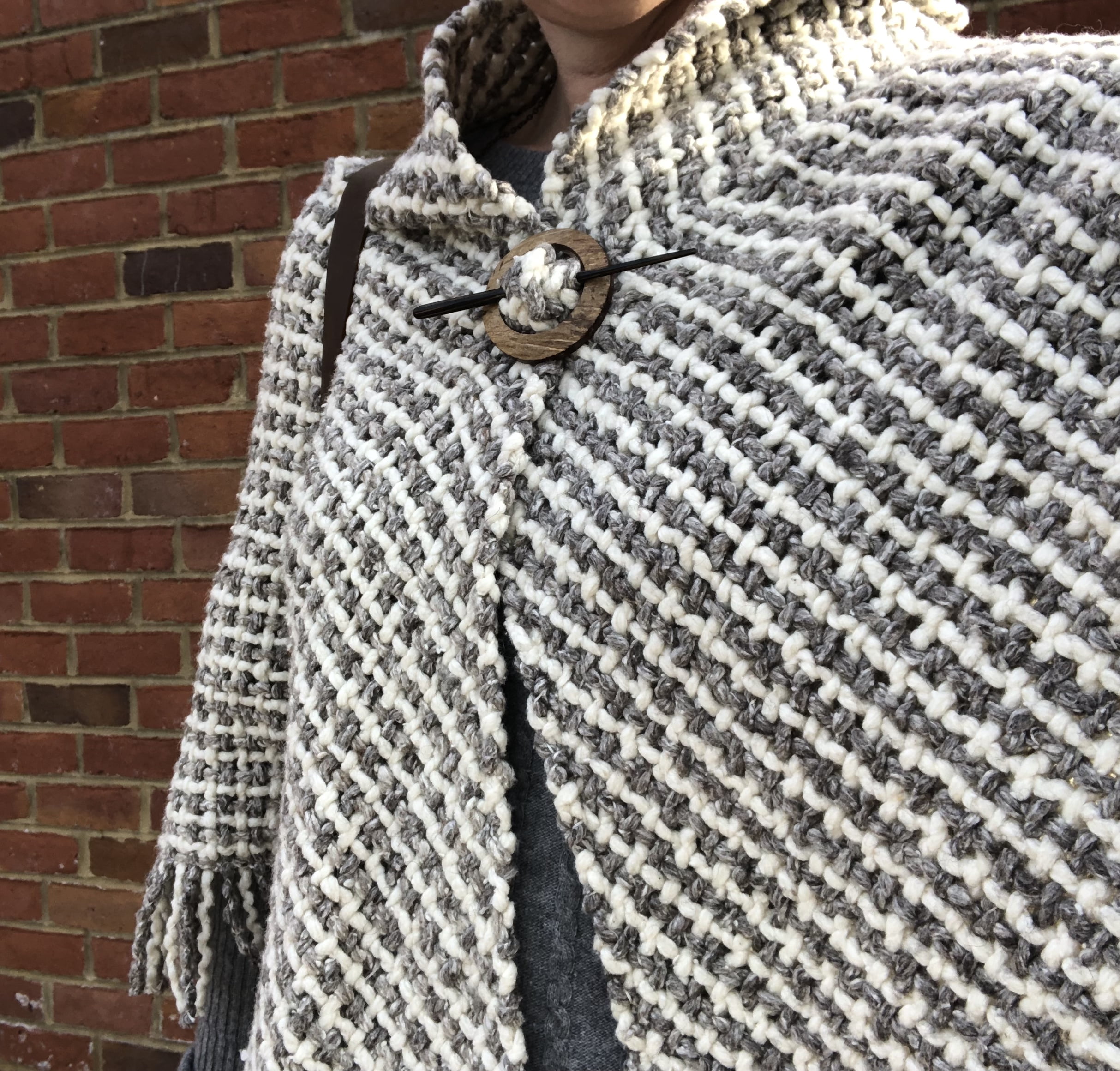 Once I was able to pull myself away we headed to Mast General! I love Mast and have been to all of their Carolina locations. The original store was opened as The Taylor General Store in 1883 in Valle Crucis and the history, if you love history like I do, is worth reading! Mast is the store that "If you can't buy it here, you don't need it" and that saying holds true today! Of course we didn't have a problem finding anything we wanted.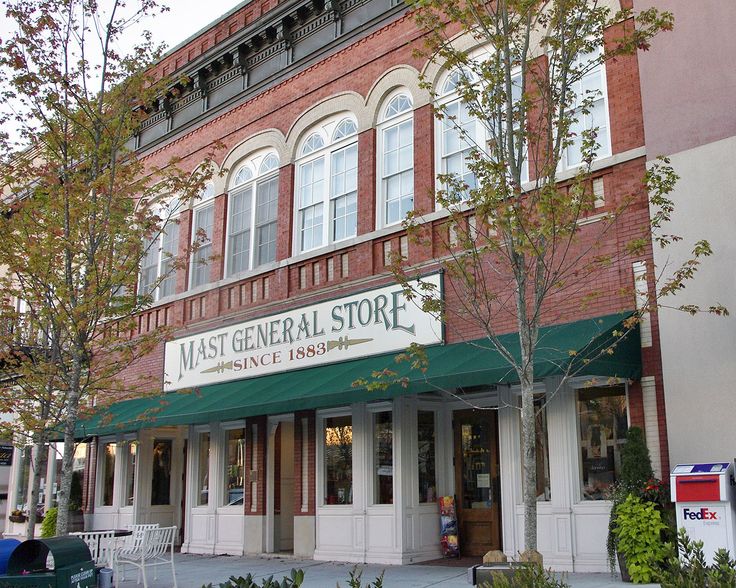 The day was getting late and after strolling through Hendersonville, it was time to get to Asheville for the main event, The Biltmore House.
I have been a few times and have always loved the house tours. My girlfriends and I used to ride our horses in the area. The views of the house are phenomenal! Christmas at Biltmore is just as breathtaking. When you walk up the lights adorning the driveway and the size alone of the property feels almost fairy tale like. After grabbing coffees and waiting for a short bit, we were ushered in to the house. Heads up, if you have not been there are no bathrooms during the tour! Anyhow, the house was decorated nicely with a Christmas tree in each room. For some reason though the lights seemed less than prior years. I realize the magnitude of space they have to decorate is insane, but it was suppose to be a candlelit tour. Anyhow, we had a good time and I learned a lot that I missed in the past. The history of the home is fascinating and the library is my favorite room!
It was getting late and we had a rain soaked drive back. After getting cozy we settled into bed to enjoy our first nights sleep without a toddler in almost three years! It was going to be glorious! So I thought… Around 2:00a it sounded like a gunshot in our room! After waking startled and realizing we were not in danger, we found the source of the noise. Being an old house steam heat was the heat source and the steam had apparently built up and blew for a lack of better explanation. To say our one night of getting sleep finally was disappointing is an understatement. After tossing and turning for an hour, sleep finally happened.
The next morning we had breakfast at the B&B. It was a bit lack luster but in their defense they just purchased the property not too long ago and were working out the kinks. I am not certain I would stay there again, but it was good for one night.
After packing up we headed out to do my favorite, antique shopping! There are so many stores in the area you can spend the whole day and never visit all of the stores. We hit up my favorite The Antique Tobacco Barn. There are so many treasures you never know what you will find!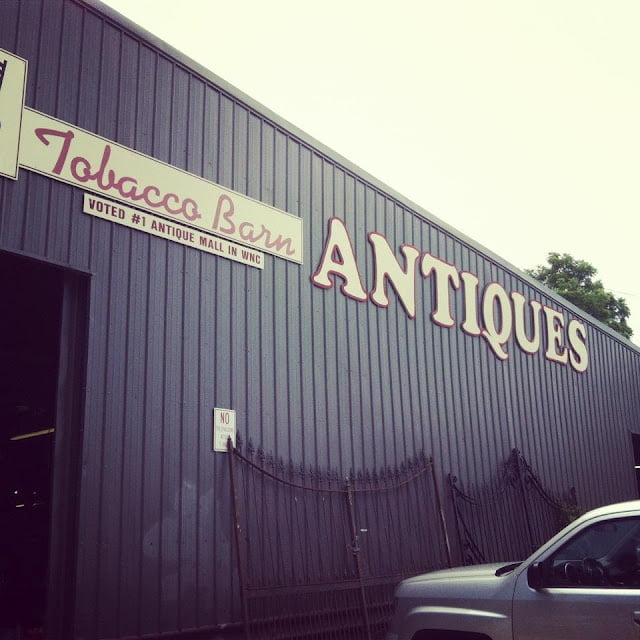 After shopping most of the day we started back for home. It was all in all a great trip and very much needed to recharge! If you get the chance to do a weekend in Hendersonville you will not be disappointed! Happy travels y'all!