Food, Drinks & Fun For St. Patrick's Day
Whether you call it St. Patrick's Day or St. Paddy's day, one thing is certain about March 17th, it is a great day for a party. St. Patrick's day represents a day of celebration and for adults can also include a toast or several in honor of. Anyone can be Irish for a day and you are doubly lucky if you are Truly Irish!
What began as a religious feast day in the 17th century has evolved into a variety of festivals across the globe celebrating Irish culture with parades, special foods, music, dancing, and a whole lot of green.
Irish Coffee: Brew your favorite coffee (make sure it is piping hot!) and pour into a warmed glass until about 3/4 full. Add two teaspoons of brown sugar and stir. Now the fun part, Whisky! Whatever your favorite Irish Whisky, fill the large (1 1/2 oz.) side of your jigger and pour in your coffee. Top with heavy cream that has been lightly whipped and enjoy!
Shamrock Cookies: This is my go to cookie recipe! It is ridiculously versatile and oh so tasty. I am making cookies for Coop's classroom so will make kid, allergy friendly by omitting the almond extract. I found the cutest Shamrock cookie cutter and glazed them with green and a touch of green sanding sugar. (via The Mama Life Blog)
Sparkling Shamrock: I stumbled on this lovely libation and can't wait for y'all to try it! (via Taryn Williford)
Lucky Wreath: I love the use of burlap and shamrock in this wreath! Can't wait to make! (via Foxy's Domestic Side)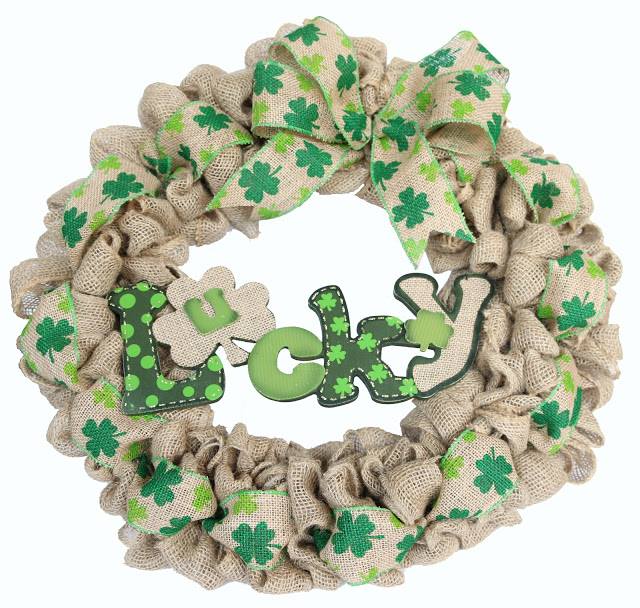 St. Patrick's Day Jell-O Ice Cream Cups:  How fun is this! My fellow blogger, Southern Made Simple,  is genius with these tasty jell-o/ ice cream treats!
Leprechaun Trap for Kids:This is adorable! Can your child catch a leprechaun using a homemade trap? Help them entice these folkloric Irish fairies with gold coins that they simply can't resist. Get the details from Education.com.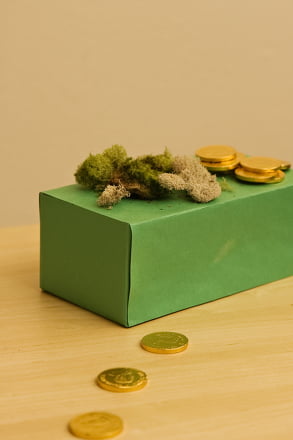 Corned Beef Hash Rustic Pie: This is sure to be a crowd pleaser! I love corned beef and can't wait to try this! (via Colleen Delawder, Herndon, Virginia)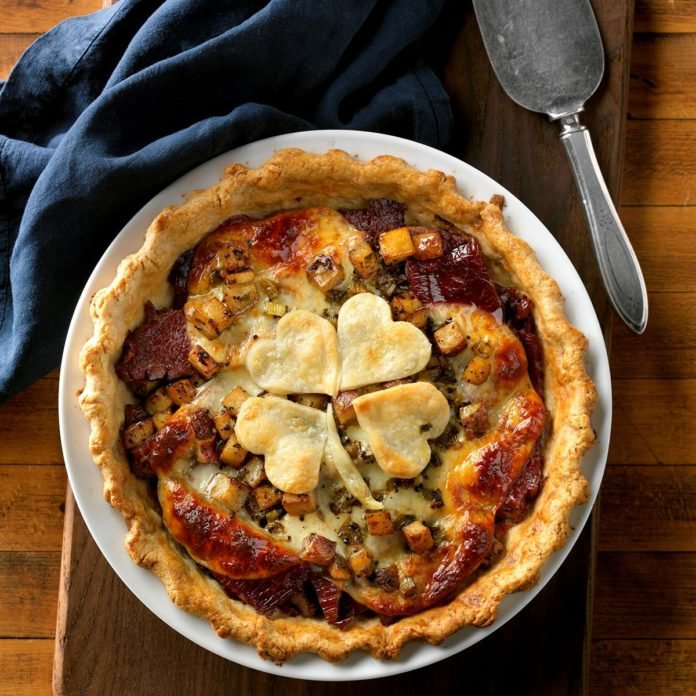 Irish Cream Cupcakes: Now you are speaking my language! Bailey's is most popular but I like St. Brendans personally. Bailey's does make a dairy free however so that is what I get for my hubby. Definitely making these cupcakes! (via Jenny Leighty, West Salem, Ohio)
Leprechaun Snow! Sensory STEM Activity: Get the kiddos together for some silly fun! (via Team-Cartwright)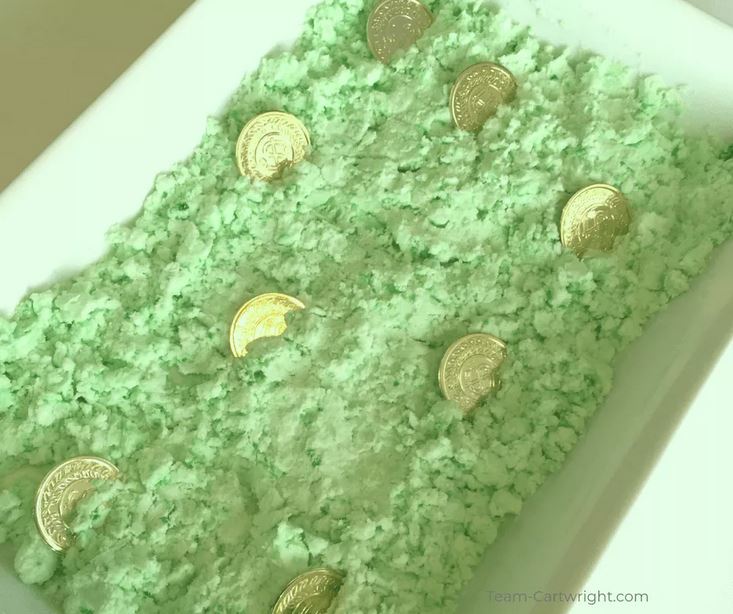 11 Colorful Children's Books to Celebrate St. Patrick's Day: Even though Coop is not 100% Irish, I will still teach him Irish Heritage and what is a better way than through books? Hannah has collected 11 wonderful books to teach and celebrate St. Patrick's Day. (via Lovely Little Lives)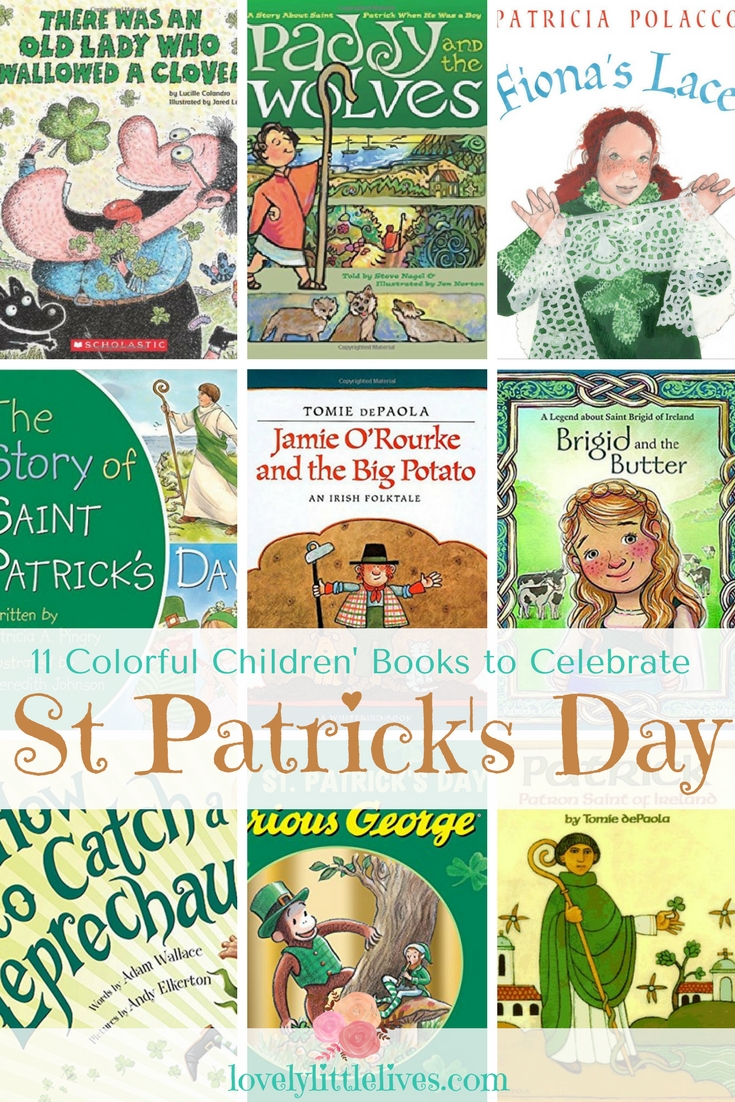 St. Patrick's Day Popcorn: My lil dude loves popcorn and I have found the most fun recipe ever! (via Mom Foodie)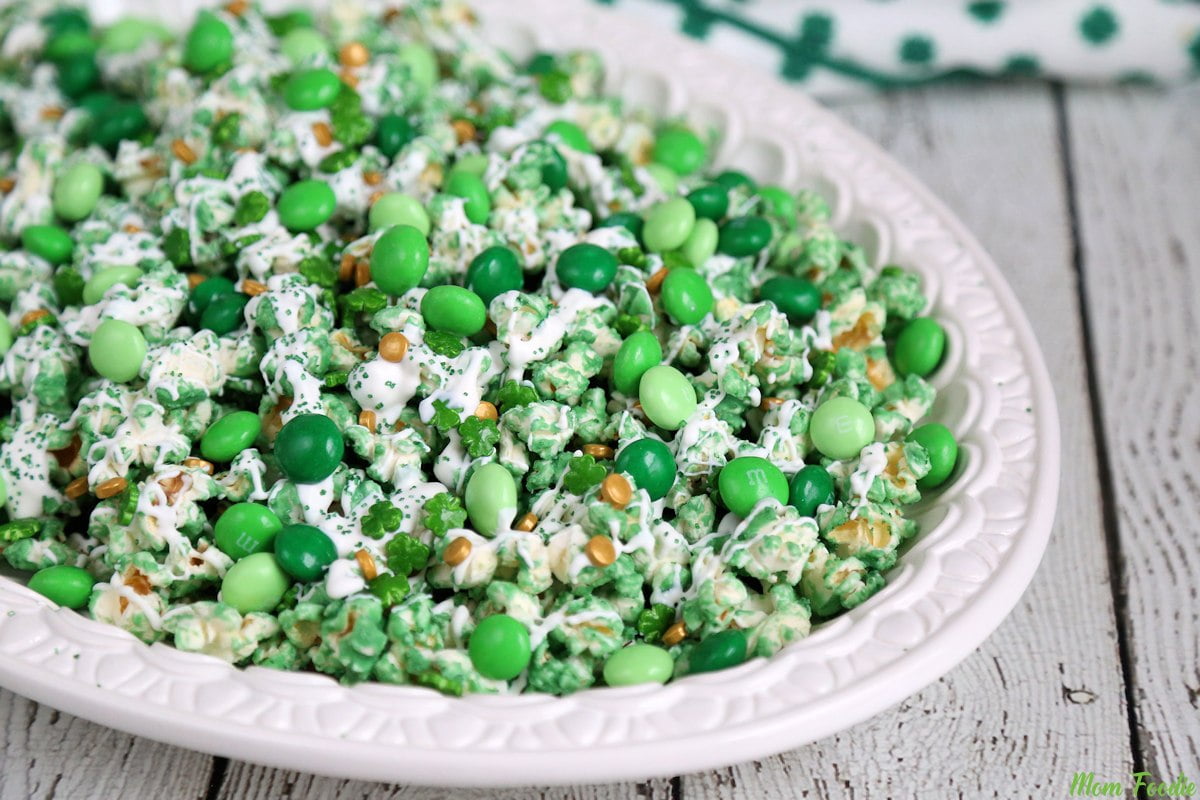 St. Patrick's Day Pancakes: Such a wonderful idea for breakfast and who doesn't love pancakes! (via Crafty Morning)
Coffee Filter Shamrock: Easy and adorable activity for the kiddos! My friend Julie has come up with the cutest activity and you can check it out at Fab Working Mom Life.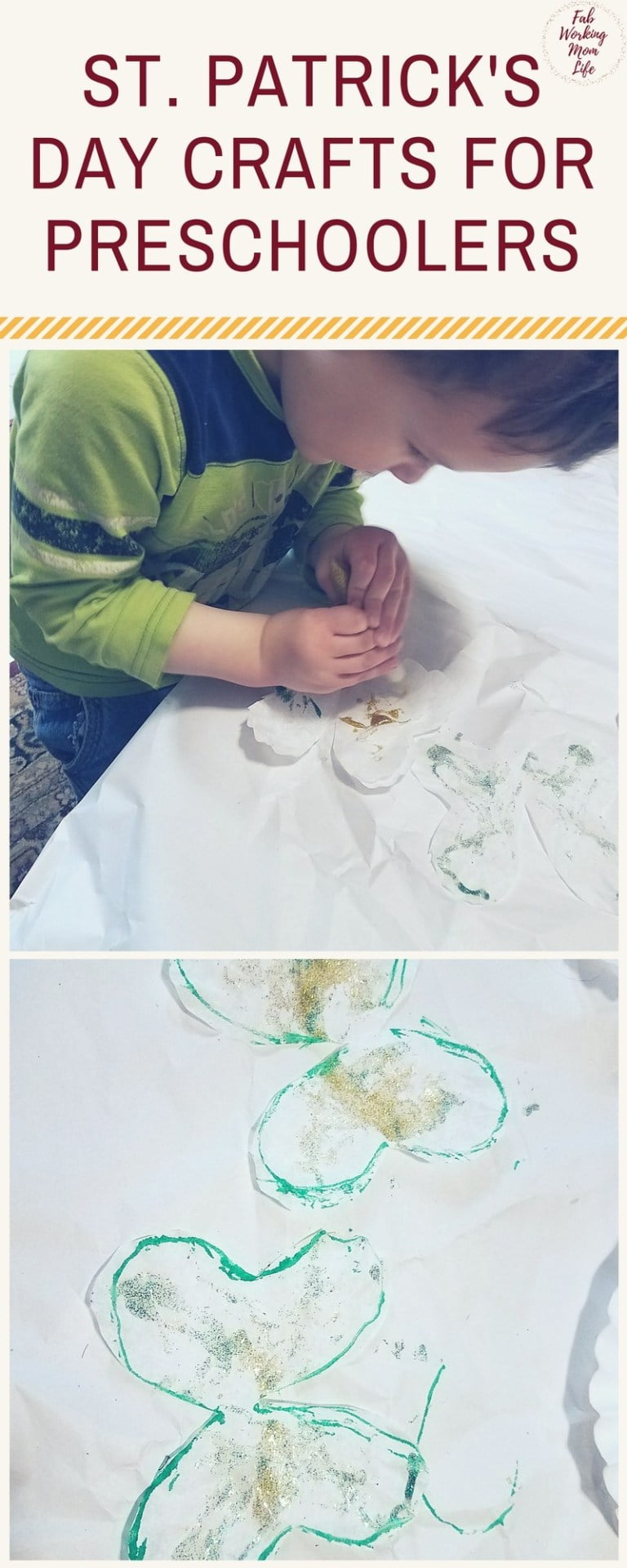 Slow Cooker Guinness Beef Stew: If you don't have time to prep a meal, this slow cooker recipe is the ticket! (via Aberdeen's Kitchen)
St. Patrick's Day Shamrock Shake: Another green indulgence that I am sure everyone will love! (via Mom Endeavors)
Guinness, Whiskey & Irish Cream Cupcakes: Wow what a combo! An Irish Car Bomb in a cupcake? Yes please! (via Brown Eyed Baker)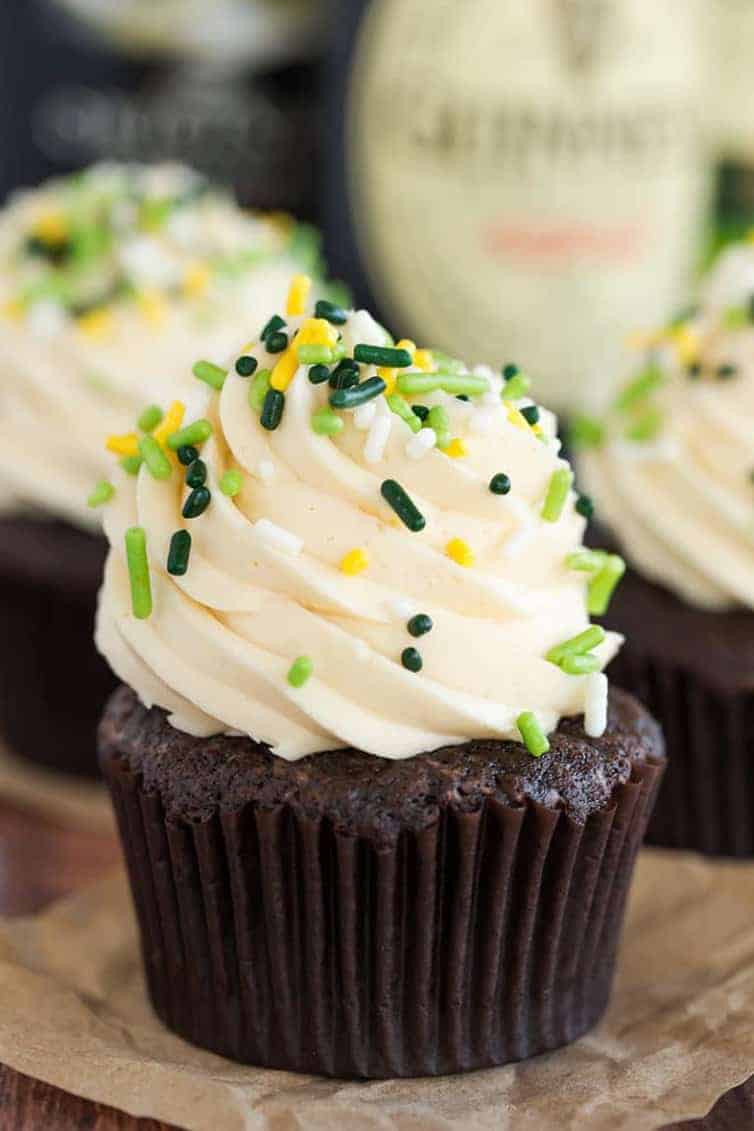 St. Patrick's Day Rice Krispie Treats with Lucky Charms Marshmallows: Okay now it is time for my hubby's favorite treat! He loves Rice Krispie Treats so this is sure to be a hit! (via Classy Clutter)