Family Beach Day! How to make the most of your day!
Whether you're heading to the ocean or a local lake, a day at the beach can be a fun and memorable experience for all. However, it can also be overwhelming and exhausting if you're not properly prepared. Here are some tips on how to make the most of a day at the beach with the family:
Pack plenty of sunscreen
Sunburns can ruin a day at the beach, so it's important to pack plenty of sunscreen and apply it frequently throughout the day. Choose a sunscreen with an SPF of at least 30 and be sure to apply it to all exposed skin. It's also a good idea to bring a beach umbrella or tent to provide some shade and give you a place to escape the sun's harsh rays.
Bring snacks and drinks
A day at the beach can work up an appetite, so make sure to bring plenty of snacks and drinks to keep everyone fueled up. Some beach-friendly options include granola bars, fruit, and water bottles. Pack enough to last the entire day, as well as some extra in case of unexpected hunger or thirst.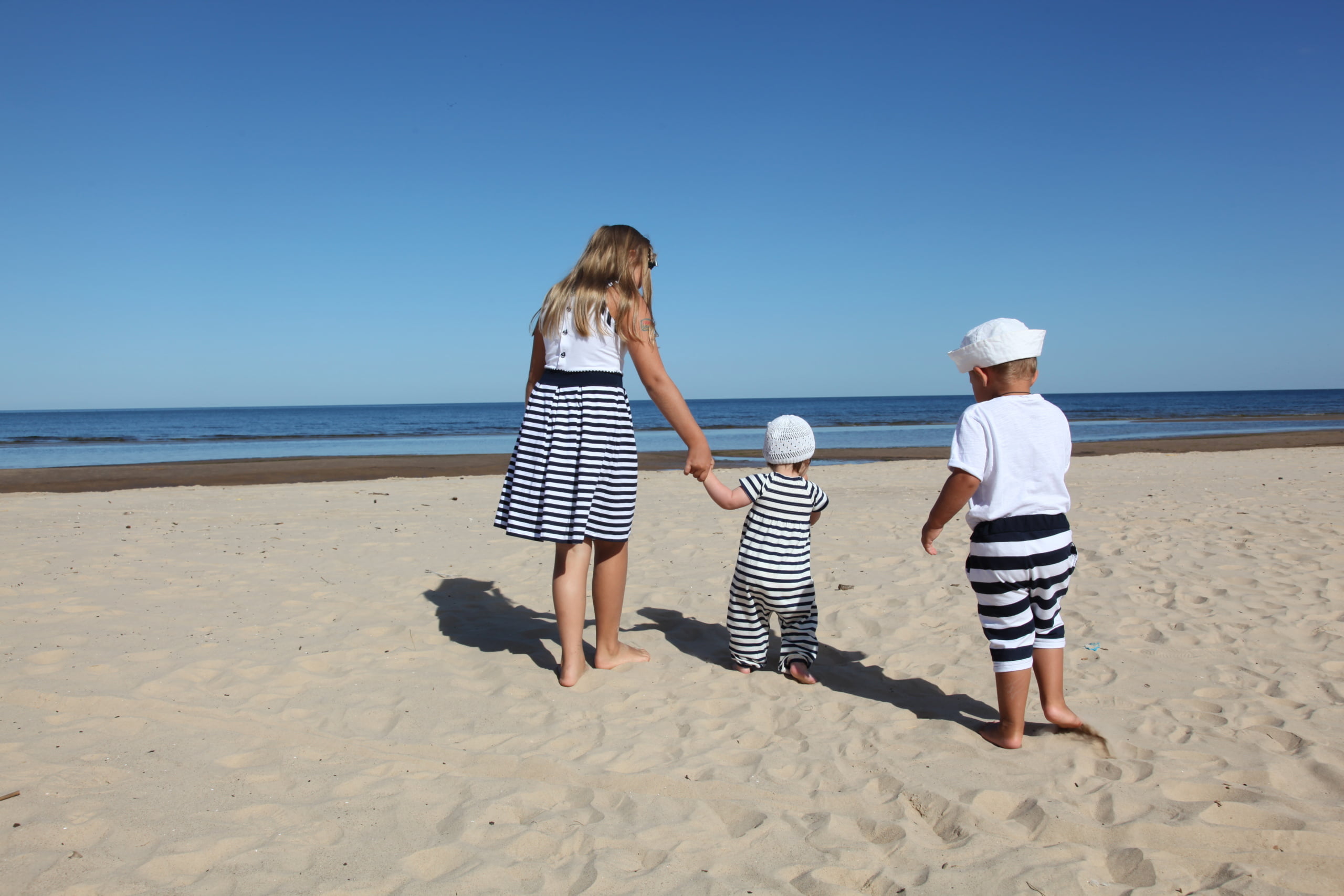 Set boundaries and establish rules
It's important to set boundaries and establish rules before hitting the beach, especially if you have young children. This might include rules about staying within a certain area, not going into the water without supervision, and respecting others' space. Make sure everyone understands the rules and is aware of any potential dangers.
Don't forget the essentials
Having the beach essentials with you is key for a smooth day at the beach. In addition to sunscreen and snacks, there are a few other essentials you'll want to bring to the beach, including towels, hats, and sunglasses. It's also a good idea to bring a bag to keep everything organized and to make it easier to transport back and forth from the car. Don't forget to pack any necessary items such as medications or first aid supplies.
Bring beach toys
Beach toys are a must for keeping kids entertained and having fun in the sand. Some options include buckets, shovels, and frisbees. Bring a variety of toys to keep kids engaged and encourage imaginative play. The last thing you want is for the kids to get bored during your day out at the beach.
Have a plan for the day
While it's important to be flexible and go with the flow, it's also helpful to have a plan for the day. This might include activities such as building sandcastles, playing beach games, or going for a swim. Planning out some activities ahead of time can help ensure that everyone has a good time and that you make the most of your day at the beach.
With a little planning and preparation, a day at the beach with the family can be an enjoyable and memorable experience. So pack your bags, slather on the sunscreen, and head to the beach for a fun day in the sun!