3 Course Meal Options: Feeling Indecisive?
A dinner party is a great way to spend time with friends, family, and loved ones. However, it can be stressful to decide on the menu for your event. This is because there are so many options! To help you out, we have created this blog post that provides you with 3-course meal planning tips for hosting a successful dinner party. This includes deciding what dishes to serve as appetizers, main courses, and desserts. This blog post will give you a few ideas to create a base for your menu.
Appetizers
Appetizers are the first course of a dinner party. They serve as an introduction to what you will be serving throughout your meal and help guests prepare for the food that's ahead! Here is our list of great appetizer options:
Salads
Salads can come in many forms, but we recommend having them at either the beginning or end of your meal. They are a great way to start the party and can be light and refreshing or hearty and filling.
Soups
Soups are another great option for appetizers because they can be served either hot or cold. If you're looking for something warm and comforting, go with a soup.
Cold Meats And Cheeses
If you have a dinner party where guests will be sitting down to eat around the same time, this is an excellent option for them to munch on while they wait. Cold meats and cheeses are tasty as appetizers because they give your taste buds something to look forward to!
"Note this is a collaborative post and I may be receiving compensation. Some links added are not my own and if you follow they are to ad's & or Websites that are selling products"
"Some of the links below are affiliate links. At no additional cost to you, I will earn a commission if you click through and make a purchase."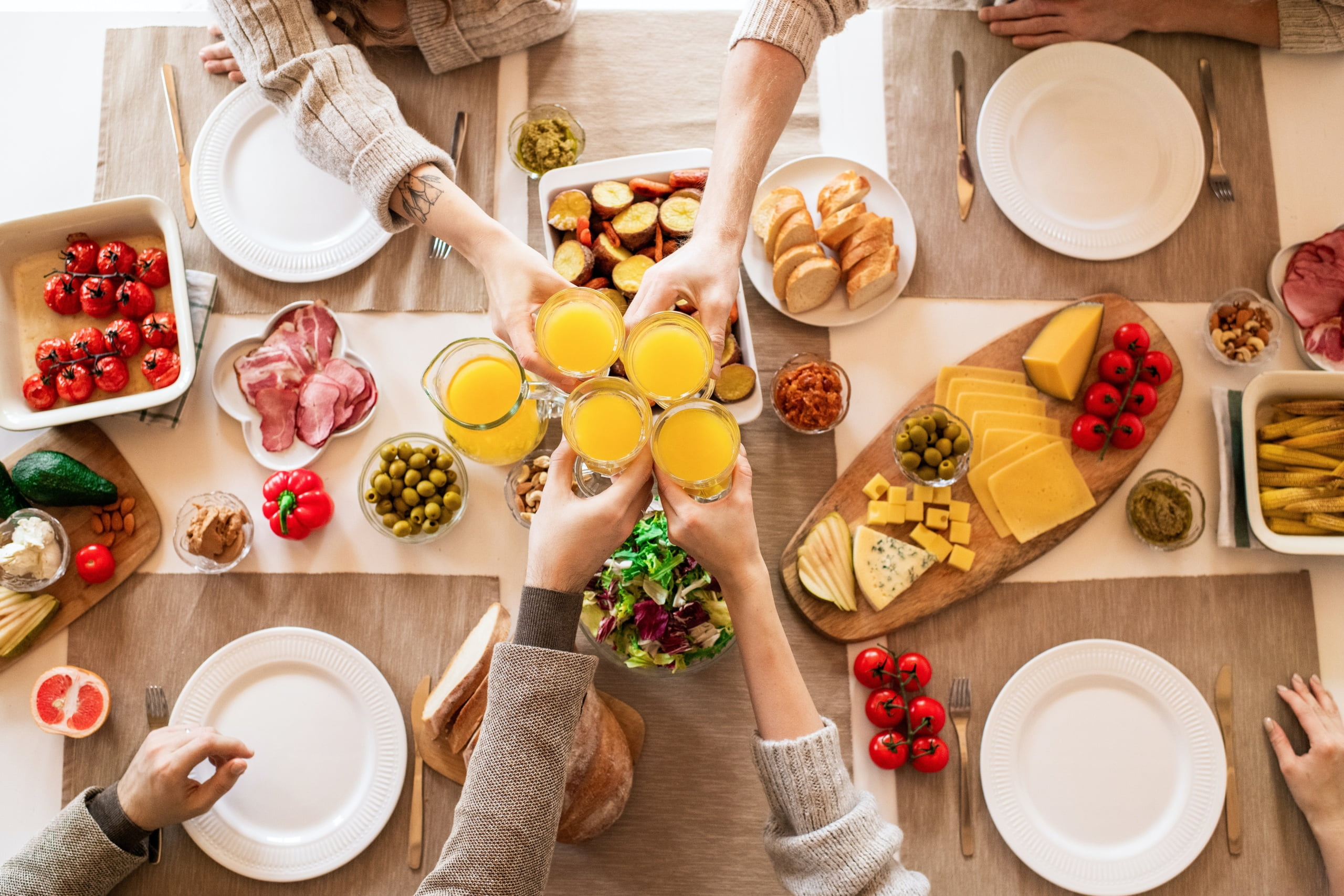 Via Pexels
Main Course
The main course is the star of the show! This is what your guests will be focusing on, and it's essential to make sure it's something they'll enjoy. Here are some ideas for main courses:
Poultry
Poultry dishes can be very versatile and come in many different flavors. So whether you're serving chicken, turkey, duck, or quail, you're sure to find a dish that your guests will love.
Beef
Beef is another popular main course option because it can be cooked in many different ways. From roasts to steaks to burgers, there are plenty of beef dishes to choose from.
Fish And Seafood
Fish and seafood are a great option for those who want something different. They can be cooked in various ways, are healthy and delicious, and often pair well with side dishes.
Pasta
Pasta is always a hit with guests! It's easy to make, comes in many different flavors, and easily accommodates large groups.
Vegetarian
If you have a dinner party where everyone is vegetarian, this can be your go-to main course option. It's healthy and tasty!
Don't forget the side dishes too! Make sure to include some potatoes or rice as well as vegetables.
Desserts
Desserts are the perfect way to end a meal! They're sweet, satisfying, and often come in many different flavors. Here are some of our favorite dessert options:
Cakes
Cakes can be simple or elaborate, but they always make a delicious ending to a meal.
Pies
Pies are another classic dessert option. They are delicious, comforting, and come in many different flavors! Think something like a no-bake oreo cream pie or an apple crumble.
Cheesecake
Cheesecake is another excellent option for guests who want something sweet after their main course. It can be served with berries or other fruits to add extra flavor!
Ice Cream
For those summer parties where it's hot outside, ice cream is a great way to cool down and satisfy your sweet tooth! In addition, you can make your own gourmet flavors like honey and nougat ice cream if you have an ice cream maker.
Fruit Salad
Fruit salads are delicious, healthy, and usually come in many different flavors. They're perfect for those who want something light after their meal!
In conclusion, deciding on the perfect menu for a dinner party can be challenging. However, with these ideas, you'll know exactly what to put on your next guest's table!