How We Went To Disney World & Other Activities In Orlando For Under $1,000!
Okay I know that doesn't sound like a big deal but if you have ever gone on a magical Disney vacation you know that it adds up quickly! The tickets alone for a family of 3 one day with no hopper will cost you around $400! So how did we do 4 days of travel, 1 day at Disney, 1 day at Sea World and Breakfast with Goofy and Friends for under $1,000?
Points! I knew we were planning ahead of time and started saving every point possible. I have Expedia and am a Gold Member so I was diligent in booking all my travel (corporate) through them to rack up as many points as possible. I also applied for a Capital One Travel card. I used the card for everything and paid it off monthly. I was going to get the Disney Credit card but for this trip that didn't make sense. We are planning a trip for Coop's 5th birthday so will probably revisit this next year.
Disclosure: This post contains affiliate links. If you click through and buy, The Mama Life may receive a small commission at no additional charge to you.
Resort $0: We stayed at Reunion Resort & Golf Club and it could not have been more perfect! It is 10 minutes from the resort and had a full kitchen. We were upgraded to a 3 bedroom condo and had plenty of room to move around. I would have loved to use the water park but it was March and even though it is Florida the water is still cold! The amenities were wonderful and will definitely book again for our next trip. Note: Staying on property is pretty expensive and since I have been going since I was a kid I didn't see the need. When we go for Coops birthday and if the new Star Wars resort is open, we will stay. You can also find discounted rates for booking items together.
Villa Amenities
Master Suite with king-size bed and private master bathroom
Flat-screen TV and DVD/CD in living room and bedrooms
Washer/dryer available
Fully Equipped Kitchen
Private Balcony or Patio with table and chairs
Spacious Dining and Living Room Area, most with Queen Sleeper Sofa
We stayed for free with points so that is one expense down! Normally the villas start at $300 a night for a 1 bedroom. This is a VIP property for Expedia and at the time they would double your points dollar value. This part of the program is not valid any longer but there are still perks to booking a VIP resort with them. I will add that VRBO's may be less if you book direct or through the property manager but that is a different post.
Off the exit for the resort is ample dining and grocery options  so again super convenient! We stocked up on breakfast items and snacks ($65) so we did not have to eat out every meal. We also drove ($120) so were able to pack items from home to save money. Will probably fly next time as I have changed to the Delta American Express Card and between points and companion passes it makes flying very affordable. And you guessed it I have National Car points so will use my free days.
Now on to what we did spend money on.
The day we arrived in Orlando and after settling in we went to Disney Springs. I can't believe how much it has changed and how much there is to do! There are over 100 stores, 62 restaurants and 23 attractions! You can definitely spend a whole afternoon here and for the most part the attractions are not that expensive. We went to the gift shop of course and purchased tee's and MagicBands. What is a MagicBand you ask? Well it is a cute watch like device that you can upload all of your Disney data to. Your tickets, food card, photo services etc. This also was your FastPass+ which is not available currently due to COVID. You link your MagicBand to your Go Disney account and the helps eliminate the need to carry around tickets etc. If you are staying at a Disney property you can also use it for your room. We probably spent around $200 here including dinner at Frontera Cocina.
Let me tell you a little about Frontera Cocina! Hands down some of the best Mexican cuisine I have had and y'all know my love for tacos etc. The prices range from $15-$35 per adult. I indulged in the Carne Asada Tacos and I still crave them now! Of course a margarita was in order to.
After dinner, Coop and I took to the air in the Aerophile! This is the worlds largest hand-painted helium balloon and for 8 minutes you are tethered high enough to see a beautiful panoramic view for miles away on a clear day. The cost is $25 for an adult and $20 for children.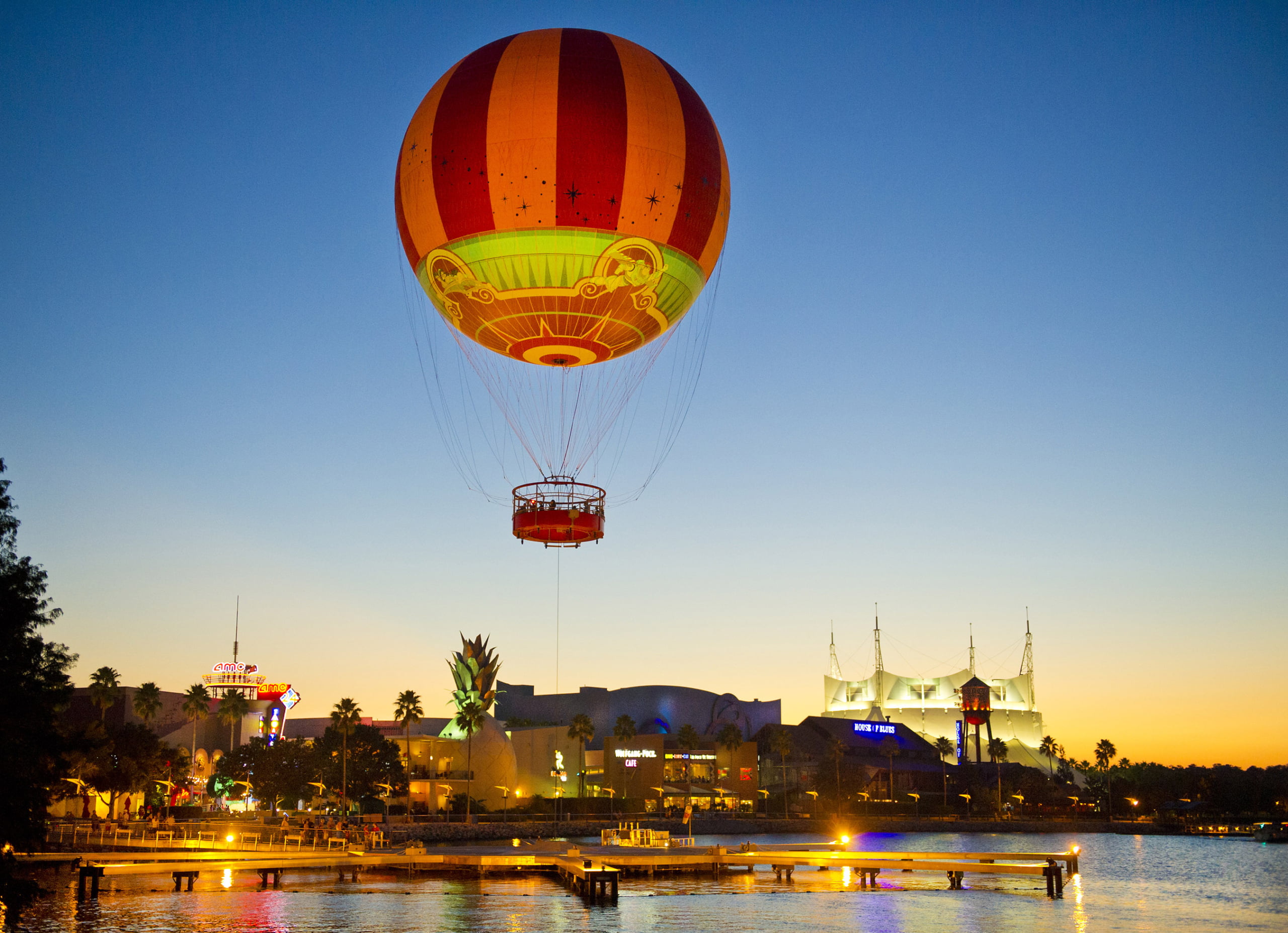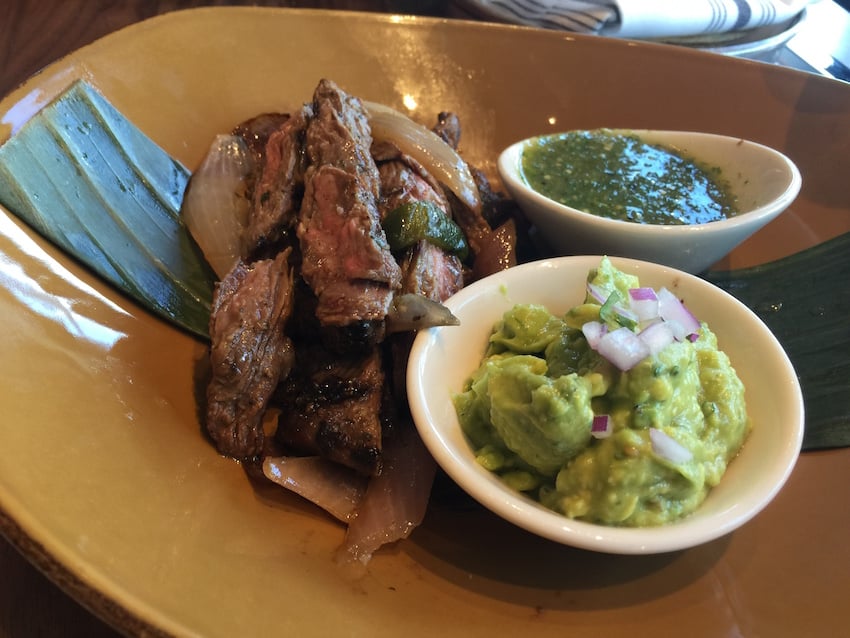 Disney World Resort! I spent the first half of my childhood in Kissimmee, FL and the majority of my family has worked for Disney at some point so I have been to the park at least a dozen or more times. My husband and Coop had never been and I was beyond thrilled for them to experience Disney. We were going for Coops birthday and if you go to Guest Services they will give you a Happy Birthday surprise! I also had Coop the cutest shirt made from Little Jane Lane Design with his name!
Tickets were our biggest expense at $280 for the day and we did eat at the property. I had water bottles and filled them often and brought snacks in a small backpack/cooler. I purchased the best stroller for Disney! We originally had Bob and a stroller that was perfect for when he was younger but nothing for walking Disney all day. After a ton of research I ended up with the Summer 3Dpac CS+. It is lightweight and can be folded with one hand! There is an extra large canopy which helped with the sun of course.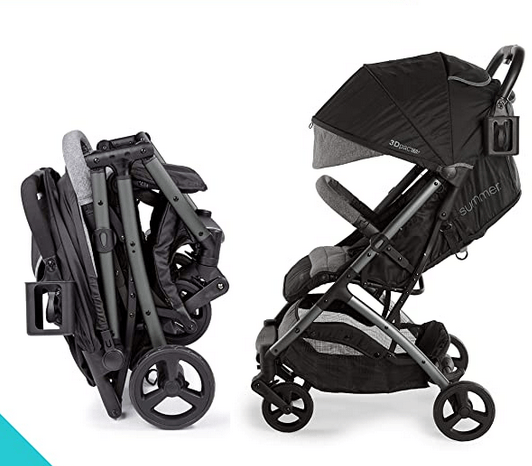 The extra storage basket and cup holder were perfect as well. There is also a cell phone holder which was very convenient. There is a new model now and I am sure it is just as amazing! I also packed the following for our day:
Sunscreen – I am a fan of Baby Bum and Blue Lizard
Change of Clothes for Coop
Sunglasses for Coop
Phone Battery Pack/Charger – I did end up using this and so happy I bought one! INIU is the brand I purchased and worth the $28!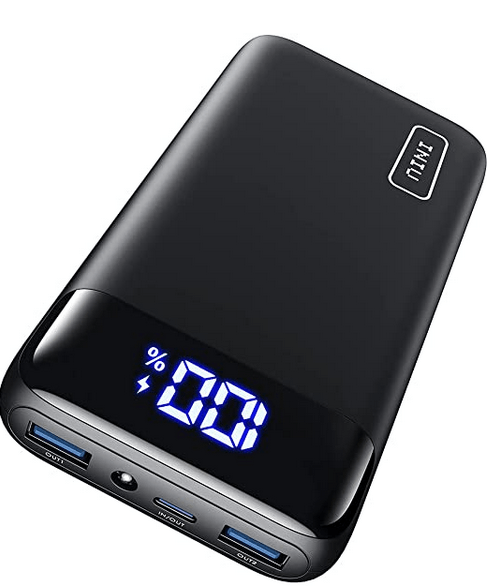 Signature Book & Pen- You can DIY or purchase.
Fan for the Stroller
Hand Sanitizer (Disney shut down3 days after we were there for COVID)
Storage Bags (For dirty items/ trash)
Ponchos (Well it is the South)
Cooper was potty trained at the time so that was super convenient!
I am sure I packed more but these were the essentials must have for your bag to Disney!
For the fun stuff now! We were there as the gates were opening and because COVID was just ramping up the park was not overly crowded. Disney was doing a phenomenal job at sanitizing and ensuring the guest were as safe as possible. I even noticed while we went to a ride they were wiping down strollers!
We had our FastPass loaded to our band and were able to ride everything in the park that we wanted! I highly suggest downloading the Disney app which has a map with all the current wait times for each attraction! I used our FastPass for rides that had long wait times and navigated the rest via the app. The train was down for renovation and we did not do the Haunted Mansion since I didn't think Coop would enjoy it. He did get to ride his first "roller coaster" the Goofy Coaster and he loved it at first which changed quickly to "I don't want to do that again Mommy"! He even loved the shows! We saw the Country Bear Jamboree and Monsters, Inc Laugh Floor! Of course the rides were the big fun for him and all in all he had an amazing time!
Food at Disney! Disney has so many dining options and of course are known for their food experiences! We didn't get a dining plan, which I have read can save you money, but for the one day we were there I didn't explore. Take a look at Traveling Moms post on Dining Plans and if they are right for your family.
We did have lunch at the Liberty Square Market for a yummy turkey leg! Later we went to Casey's Corner! Casey's has the best darn hot dog I have ever had! I know it is a hot dog but! We also had a waffle sandwich from Sleepy Hollow! It had nutella, bananas, blueberries and strawberries making this the perfect treat!
We did have Mickey Ear Ice Cream later in the day but all in all we probably spent $65 on food and snacks. This may sound like a lot but food is very expensive pending on where you go. One day hubby and I will go to Epcot for the Taste of International Festival! I hear it is amazing and so much to try!
Later in the evening we did get to experience the Happily Ever After Firework Show! It was amazing! Unfortunately it is being replaced at the end of September but I am sure the replacement will be just as spectacular!
Description: Go on a dazzling journey of color, light and song that captures the heart, humor and heroism of favorite Disney animated films. Watch in awe as Cinderella Castle becomes part of the story by magically transforming through amazing state-of-the art projection technology you have to see to believe.
This astounding fireworks extravaganza uses lights, lasers and special effects, plus a soaring score featuring contemporary versions of beloved Disney songs.
Coop miraculously stayed up all day with no nap! He was up at 5:30a and fell asleep on the monorail ride back to the car after 11:00p!
The next day we went to Sea World ($140). While I know many do not approve and have strong feelings about animals in captivity, I wanted Cooper to experience and learn while he can. In 2016 Sea World announced the end of its captive Orca breeding program. They have phased out the traditional show and have a more "natural" encounter that allows us to see a more true environment (as much as they can) interaction.
I was able to show and teach Cooper the affects man has on our ocean life and while he may be too young to remember, I want to ingrain respect and understanding at an early age for our environment. He did enjoy seeing the dolphins and birds of course and all in all it was a good day. When we go back next year we will not return however. I appreciate their conservation efforts but the decision to not increase the habitats that their Orca's are in is heart wrenching. I understand they were born in captivity but a sea sanctuary or other options have to be available.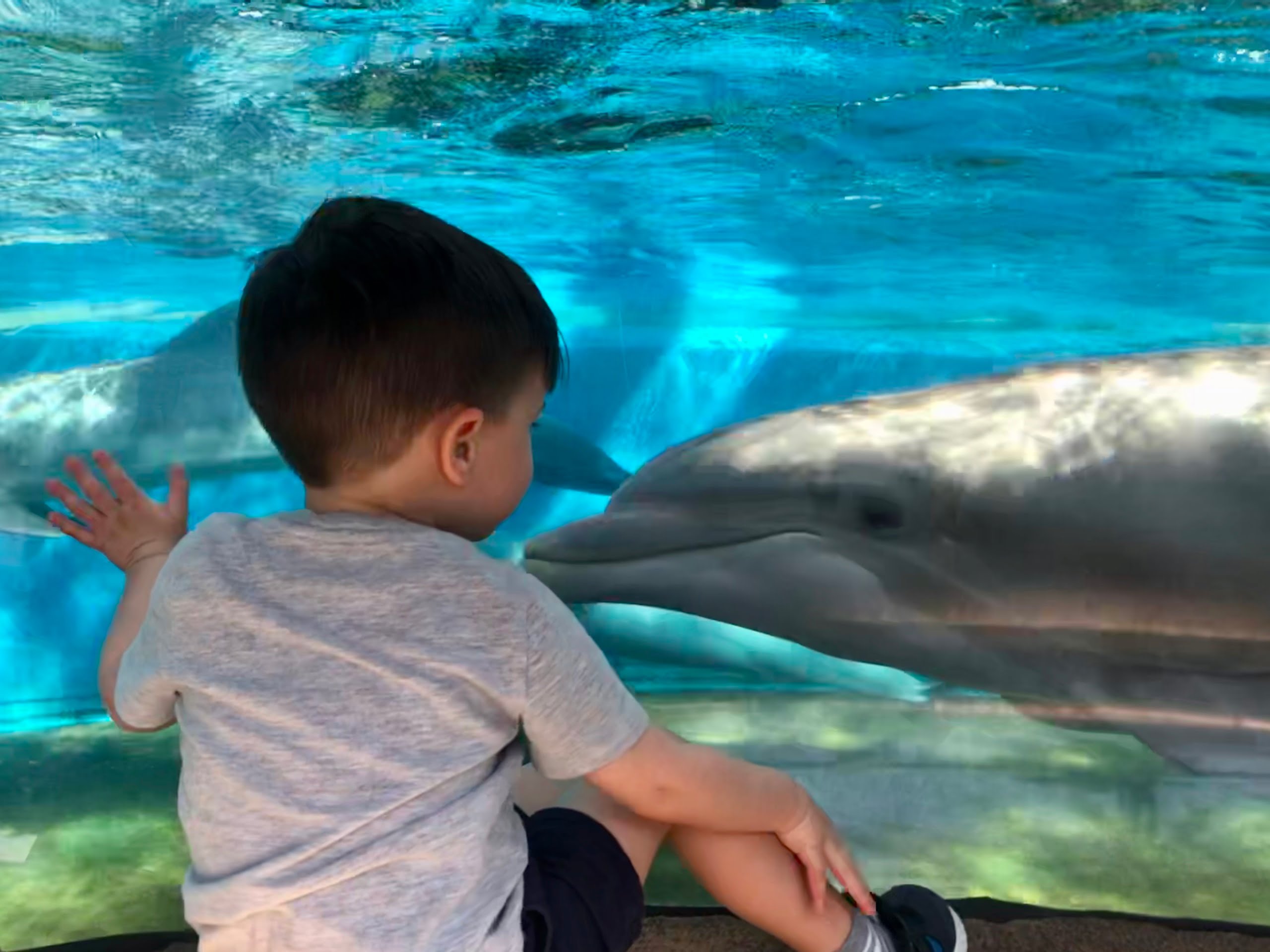 Our last day in Florida was probably the most memorable! We booked a character breakfast and I am so happy I read every review possible and booked Good Morning Breakfast with Goofy and His Pals at the Four Seasons ($100). We booked later in the morning as we were headed home after and it was the most amazing experience! We were virtually the only table there and Coop was able to play and hang out with Goofy, Mickey and Minnie! He did get everyone's autograph too! While the site says that autographs and character photos with each individual party will not be possible, all guests will have their photo taken upon arrival, which will have a little Disney magic, we had a very different experience. When Coop was playing patty cake with Minnie is when the understanding of the "Magic" everyone talks about happened for my husband. To watch our sons face light up and laugh was priceless and I am so happy we were able to have this moment.
Once I took 100 or so photos we parted ways and were on our way back to home. It was a short but memorable trip and we can't wait to do it again!
Ohh and if you are adding up our spend we are about at $1,000. Remember the Capital One Card I mentioned? Well that paid for a huge chunk of our travel expenses so we were well under $1,000 all said and done. For our next trip we will be 3 days at the resort so I will probably do the Deluxe Meal Plan. If you are trying to stay in a budget I highly recommend Disney Gift Cards. This will help you keep track of your spending and look around the holidays (if you have time) for gift card deals. I hope this helps with your Disney Vacation Planning and See Ya Real Soon!