Home Is Where The Heart Is
Well we did it! Moved cross country with a 19 month old baby and a 14 year old Labrador! Oh and we survived our first week back with work and the humidity! All in all the fact I can smile still and have hair is astonishing!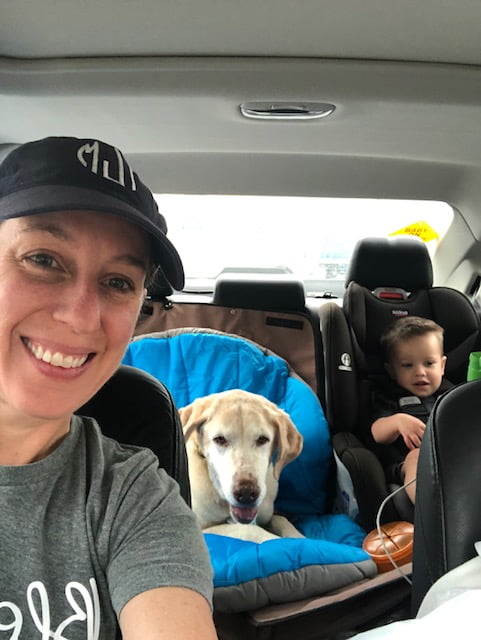 Coop and Abby did really well on the trip. The first day was better than the second but due to rain we couldn't get out of the car as much for breaks. I want to thank Sesame Street for keeping him entertained for 22 hours! I loaded a season of Sesame Street from Amazon Prime Video to his iPad and let me tell you it was a life saver! Of course now I know every Elmo song by heart but it is a small price to pay for a somewhat happy baby. I kept lots of snacks and beverages handy. He is still too little for activity books and such but he had a few toys to keep him occupied. I tried to make the ride as fun as possible by singing and teaching him to get truckers to honk their horn. He of course though that was the coolest thing ever!
Before heading out we decided to turn his car seat and while I know everyone has different opinions when this should happen, I did what I believed to be best for him. He was literally a different car rider as he was able to see things and be more involved. When he was turned his legs were scrunched and he expressed his disdain with screaming and crying. He meets the size requirements for forward facing and we talked to our pediatrician prior and all agreed it was time.
I mapped the rest areas that had parks but as I mentioned it rained 80% of our drive so we were car bound. Every fuel stop we took Coop and Abby for a good walk and stretch if weather permitted. His naps were all over the place and never longer than 40 minutes at a time. We did stay at a hotel the first night and after letting him run around for some time he did sleep okay.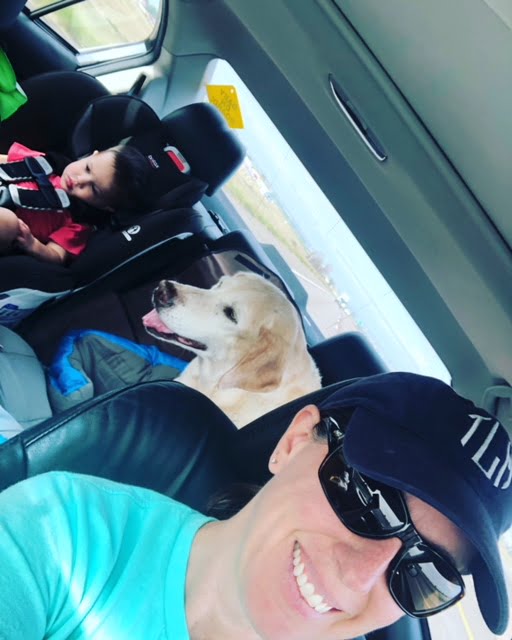 Since we have been back home the time change has not affected him as much as daddy and me. The humidity and heat though! Let me tell you that I forgot what that is! My hair is now permanently curly and my skin no longer needs mass amounts of lotion. We have been able to eat at a few places we missed so that makes up for the heat haha.
All in all it was a great move and I am excited to see where the Lord takes us next on this journey! I have missed talking to all of y'all and promise that I will be writing again and sharing some fantastic recipes soon!