6 Things To Remember When Planning An Impulsive Family Holiday AKA Vacation!
It's that time of year again; the planning and scheduling have begun, but you may have been bitten by the travel bug and find yourself contemplating a family holiday on impulse! But don't worry; all good things come to those who plan, even when it comes to taking an adventure at a moment's notice. Here are six tips for ensuring your impulsive family holiday is filled with joy and unforgettable memories. Some of the best memories and experiences come from spontaneous activities, so go ahead and let your imagination run wild when it comes to planning an impulsive family holiday..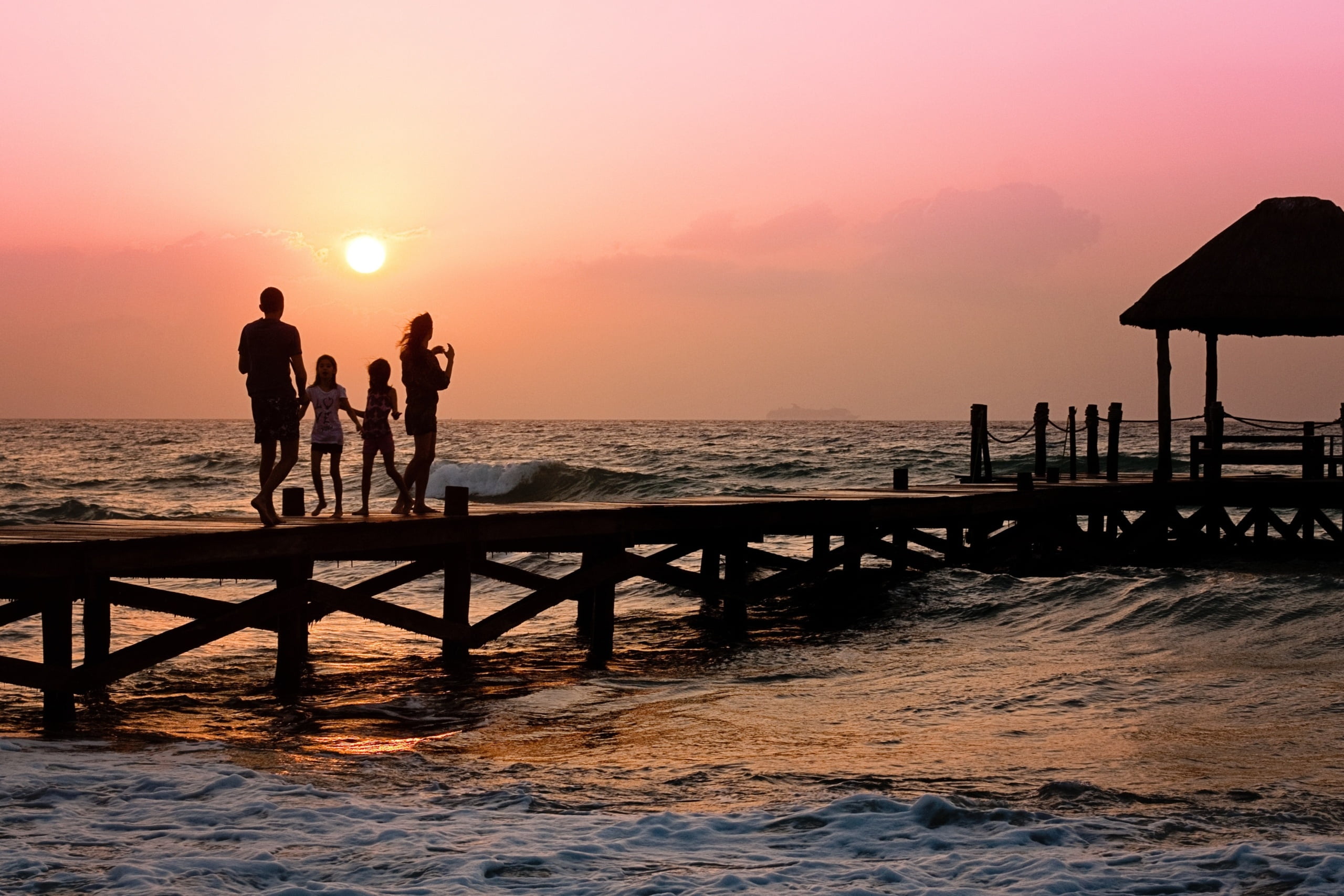 Via Pexels
Check Your Budget
Before you start planning, make sure there is enough money to cover all costs associated with the trip. This includes flights, accommodation, food, and any other activities or excursions you plan on doing. You don't want to be putting your family under financial pressure during an already impulsive vacation. Take some time to think about how the trip would play out chronologically and figure out how much money it would cost. Budgeting for a trip like this may be challenging, but ensuring you have the finances to execute a proper family holiday is essential.
Investigate Your Destination
One of the biggest hurdles to overcome when planning a last-minute holiday is not knowing what activities are available at your destination. Take some time to research online and find out what there is to do in the area; this will help you figure out if it's something your family would enjoy, as well as help you plan an itinerary once you arrive. Once you've locked down a destination that would make for a good holiday, then you can move ahead and look for accommodation. Thoroughly researching your destination will help you get the most out of your holiday and ensure that you aren't being ripped off when it comes to accommodation and activities.
Book Accommodation Early
Accommodation is one of the most important elements when it comes to planning a family holiday, so ensuring you get it right can make all the difference. Finding a place to stay within your budget doesn't have to be a stressful task; search online and compare prices so that you can get the best deal. Booking last-minute trips can often be more stressful and expensive, so take the time now to make sure you find a good deal when planning.
Look For Deals And Discounts
As soon as you make plans to travel, look out for deals and discounts. Online resources offer amazing offers which could make your holiday much more affordable. Packages with discounts on activities and meals could also provide savings; all-inclusive holidays offer savings without compromising enjoyment! You may also want to consider traveling during off-peak times, as this could save you money on flights and accommodation.
Take Enough Time To Pack
The last thing you want to do when planning an impulsive family holiday is run around trying to get everything packed in a hurry. Taking the time to properly pack for your trip can make all the difference when it comes to enjoying yourself once you've arrived at your destination. Make sure everyone has enough appropriate clothing and that you're taking things you'll actually need, such as toiletries and medicines. It's also important to make sure everyone has a comfortable bag to carry around what they need during the trip; this will help prevent any unnecessary stress from carrying too much luggage or having to leave items behind.
Don't Forget Travel Insurance
It's always wise to purchase travel insurance before taking a trip. This can provide you with peace of mind should something go wrong and can help cover the costs of an unexpected emergency. If you're traveling with children, then you may want to consider purchasing additional insurance just in case any medical bills need to be settled quickly or if any unexpected costs arise. Various travel insurance packages are available and can be tailored to suit your needs. Make sure you do your research and read the fine print before making a purchase.
Planning a last-minute family holiday can be daunting and stressful, but it doesn't have to be. By following the tips outlined above, you'll be able to ensure that your trip goes as smoothly as possible, and you'll have an enjoyable time with your family at the end of it all. All it takes is a bit of careful planning and research, and you'll be ready to make your last-minute holiday one to remember.