Child-Friendly Travel Destinations For Solo Parent
Traveling and vacationing solo can seem like an impossible task, but it doesn't have to be that way! Many different destinations cater specifically to families, and single parents and the solo parent traveler and can take advantage of these places without worrying about a thing.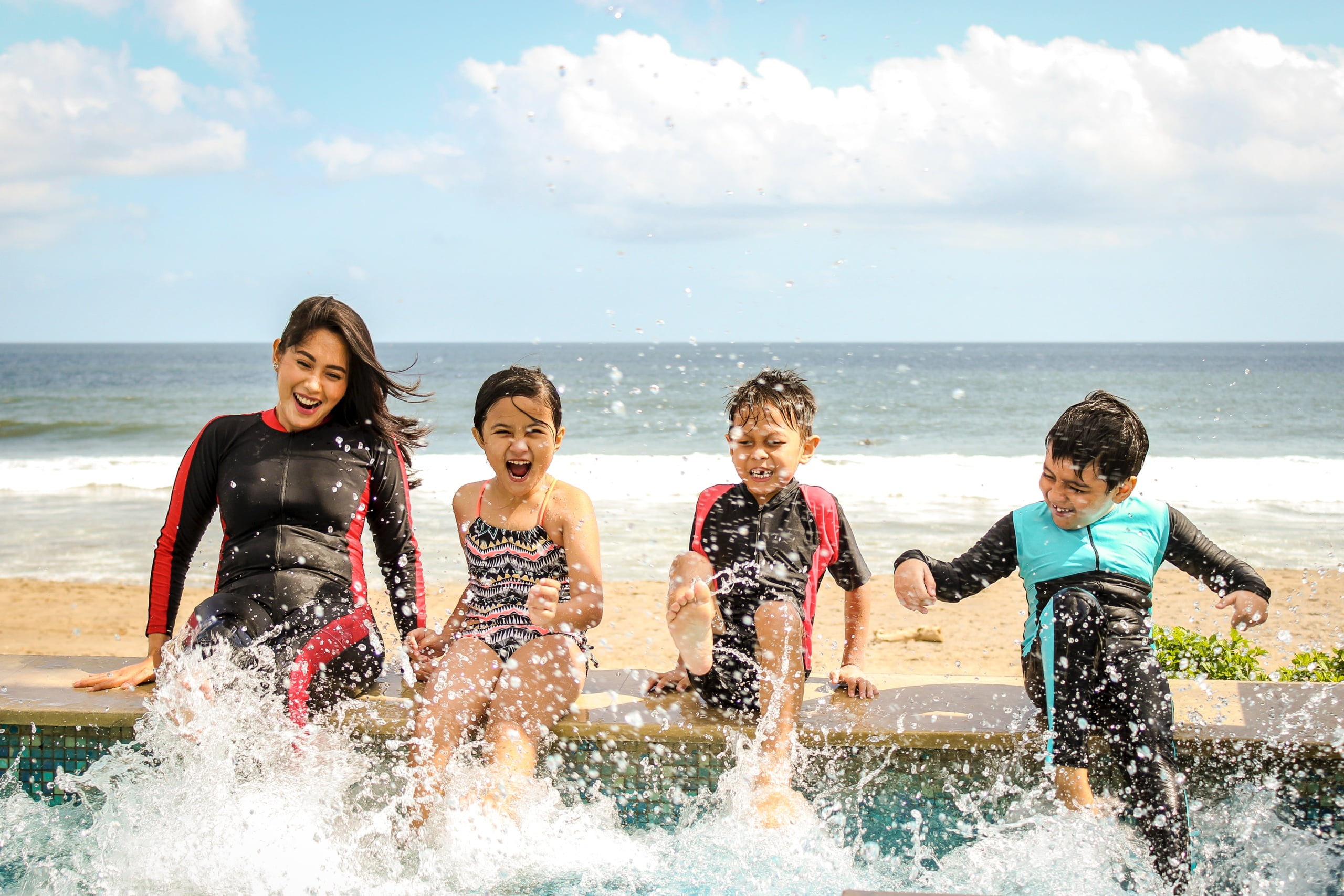 Why Traveling With Children Is Important
Traveling with children is essential because it teaches them about the world. It helps them see new things and meet new people. It broadens their horizons and helps them better understand different cultures. And most importantly, it's a bonding experience that you'll never forget.
What To Pack For Your Trip
When you're packing for a trip with your children, bringing along the essentials is essential. Here are some of the things you'll need to make sure you have:
Sunscreen and hats – sun protection is essential when traveling with children, especially in hot climates. Pack sunscreen and hats to keep them safe from the sun's rays.
Insect repellent – mosquitoes can be a nuisance when traveling, so make sure to pack insect repellent to keep them away. Citronella bands work great as well if you don't want to carry a spray.
Snacks and water – kids can get hungry on the go, so it's good to pack snacks and water for them. This will help keep them fueled up during your trip.
Diapers and wipes – if your child is still in diapers, pack plenty of diapers and wipes. You don't want to run out while you're on the road.
Entertainment – kids can get bored on long trips, so it's good to pack some entertainment for them. This could include books, games, or electronic devices.
Ice Packs & Tylenol – When you go on vacation, you'll want to bring a few emergency items for the just in case. The list should include children's ice packs. Tylenol or other pain medicines, and band-aids of course.
Places To Visit For Single Mothers, Fathers or Solo Traveler With Their Children
Orlando, Florida
Orlando is one of the most popular tourist destinations in the world, and for a good reason! The city is home to some of the most iconic theme parks, including Walt Disney World, Universal Studios, and Sea World. If your children are fans of these places, Orlando is the perfect destination for you.
Los Angeles, California
Do your children love movies and TV? Then they'll want to visit Los Angeles! This city is home to the world-famous Hollywood Sign, the Walk of Fame, and numerous movie studios. Your children will be in awe of all the sights and sounds of this vibrant city.
San Francisco, California
If your children are fans of nature, they'll love San Francisco. This city is known for its picturesque views, including the Golden Gate Bridge and Alcatraz Island. There are also plenty of green spaces to explore, such as Golden Gate Park and Muir Woods.
Seattle, Washington
Is your family full of foodies? Then they'll love Seattle! This city is known for its delicious seafood and its coffee culture. There are also plenty of family-friendly restaurants to choose from, so you'll find something everyone will enjoy.
Vancouver, Canada
Vancouver is a beautiful city ideal for families who love the outdoors. There are plenty of parks and trails to explore and beaches and mountains. And, if you're looking for some urban excitement, Vancouver also has a lively downtown area with lots to see and do.
London, England
No list of child-friendly travel destinations would be complete without London. This city is full of historical landmarks, such as Big Ben and the Tower of London. Your children will also love seeing the changing of the guard at Buckingham Palace.
In Conclusion
Traveling with children doesn't have to be complicated. Many different destinations cater specifically to families. By choosing one of these child-friendly travel destinations, you're sure to have a trip that everyone will enjoy.