Baked Beef Burritos with Green Chilies
I always have a hard time deciding what to do with ground beef. This is a quick recipe that is super tasty! I make my lil dude some ground beef seasoned only with salt and pepper. I make him a mini burrito with the S&P seasoned beef, black beans and avocado.
Ingredients
1 lb ground beef
1 package taco seasoning mix, water as recommended
1 can black beans, drained
1 can Rotel Mexican lime and cilantro tomatoes, drained
8 flour tortillas
2 4.5oz cans chopped green chilies
2 cups Mexican cheese blend, shredded
Directions
In a large skillet, cook ground beef over medium heat until no longer pink. Drain any excess grease. Season with taco seasoning mix. Stir in beans, & tomatoes. Cook over medium-low heat for 3 to 4 minutes, or until heated through.
Top each tortilla with beef and cheese. Fold ends and sides over filling and roll up; place seam side down in a greased 13×9 baking dish. Top with chilies and remaining cheese. Bake uncovered at 350 for 15 minutes or until heated through. I normally toast the cheese on a low broil at the end.
Serve with rice & avocado…
More beef recipe ideas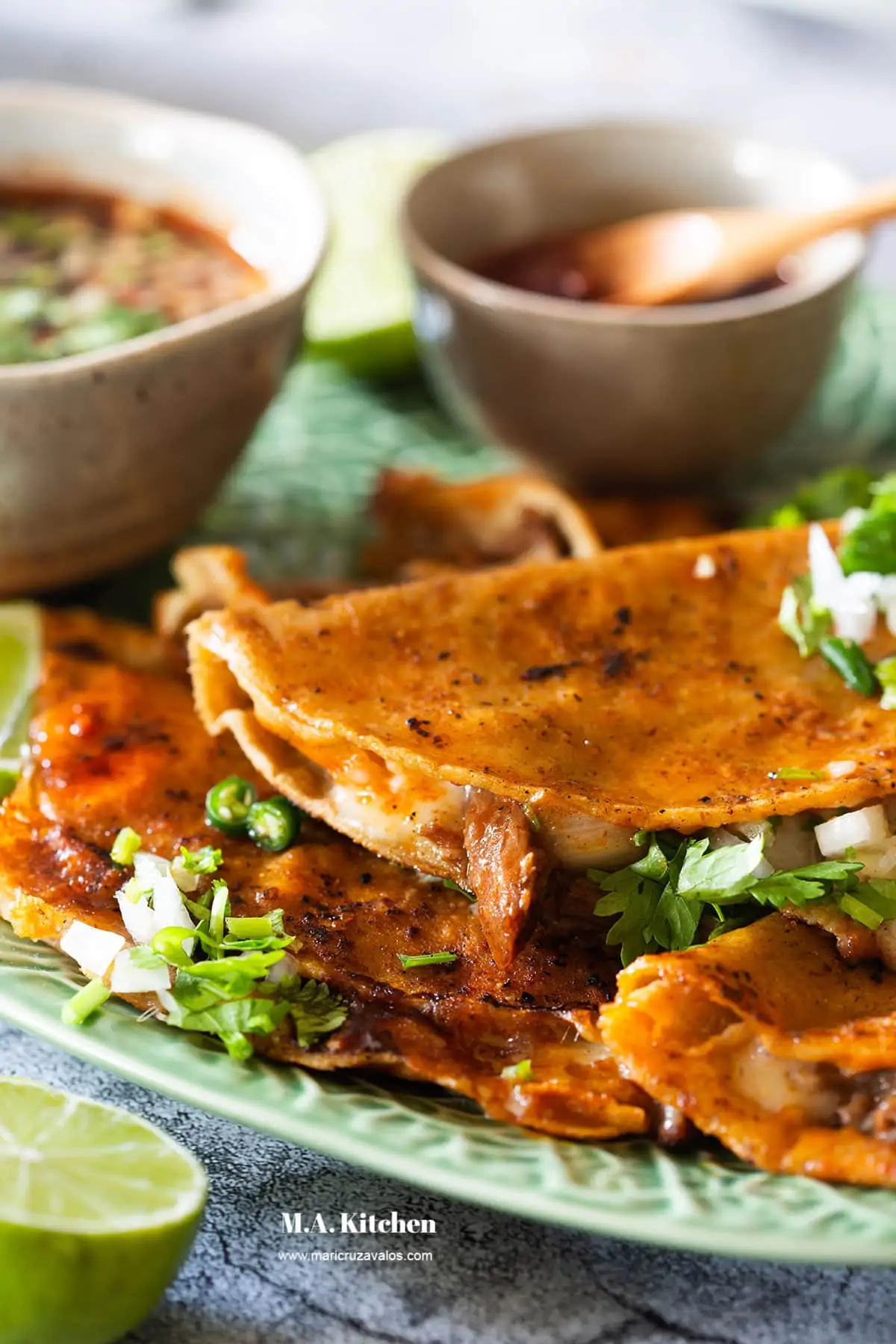 If you are looking for further beef recipe ideas with a Mexican flavor, check out these birria tacos. The tacos can be cooked in two ways; slowly in the crockpot for those days when you want to prep a meal in the morning, or if you want a speedier option, you can cook in an instant pot. So this adaptable recipe can be tailored to match your schedule for the day. The combination of cilantro and a squeeze of lime makes this a refreshing dish that is packed full of flavor, so why not give it a try and see what you think.