Summer Series: Must Do's In My State, Maine!
Greetings from the Great State of Maine! I grew up here and I've lived away and I sure am glad we moved back. Maine has so much to offer! Here are a few things I highly recommend you check out when you come up to our corner of the US.
This post may contain 

affiliate

 links, which means if you make a purchase from my link I may make a small commission at no cost to you.
Top Things To Do In Maine by Melissa
Shopping:
LL Bean– the flagship store in Freeport is great for shopping or just looking around. Be sure to bring the kiddos to the giant boot at the main entrance and the trout pond in the middle of the first floor.
Reny's:
This department store has been around a long time and is truly a 'Maine Adventure' Come here for souvenirs, clothing, housewares, snacks and supplies for your vacation.  With 17 locations you are sure to be near one on your visit to Maine. Check out my blog article about it for more specifics, Reny's A Maine Adventure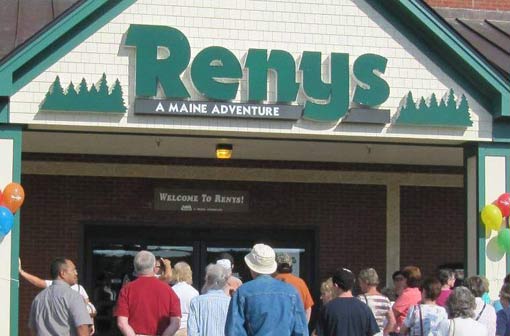 Beaches:
Popham Beach- there is a reason there is a solid line to get in to this beach. It's large enough to feel like you are the only ones there. Beautiful sand and views, this is a sure stop if you are looking for a day in the sun.
Pemaquid Beach and Lighthouse- If you are looking for a bit of sight seeing and beach time Pemaquid is the place to go.
Old Orchard Beach- A different feel from the two listed above but there is a reason it's a major tourist spot every year.
Random Fun:
Maine Wildlife Park- Want to see a moose? Here is the spot for you! A beautifully laid out park that has several spots of shade among animal habitats with lots of information about each animal and the parts of Maine it lives.  Make sure you finish your day off with the fish hatchery!
Dessert of Maine- I haven't actually been but my boys have and they loved it. Not far from the hustle and bustle of Freeport you can enjoy a tour and learn about this unique area and how history revealed itself.
Fort Knox and Penobscot Narrows Bridge- Go to the bridge first and enjoy the views then go explore the fort and learn lots about Maine's history. My blog post about our fun day is https://onemainemama.com/2018/12/31/hello-world/
Maine Discovery Museum- Located in Bangor, a wonderful mix of Maine education, science, stories and hands on fun.  A great way to enjoy a rainy day in beautiful Downtown Bangor
Children's Museum and Theater of Maine- Looking for some fun in Portland with your kiddos? Plan for a day of fun with science, theater and dress up areas and their well known playscape to climb, explore and build.
Hiking Trails:
Ovens Mouth Preserve, Boothbay
City Forest, Orono
Eaton Farm Preserve, Wiscasset
Camden Hills State Park, Camden
Pineland Farms, New Gloucester
Lowell Preserve and playground, Windham
Check out more of our Summer Series:
I hope you'll check out any and all of this short list of fun things in Maine. I am Melissa mom of four boys living in this beautiful state. I love to share about our adventures, homeschooling and feeding my small army of hungry boys. I'd love it if you joined me over at my little corner of the internet,