The Perfect Customizable Baby Shower Invitations! Baby-Q or Giraffe which to choose!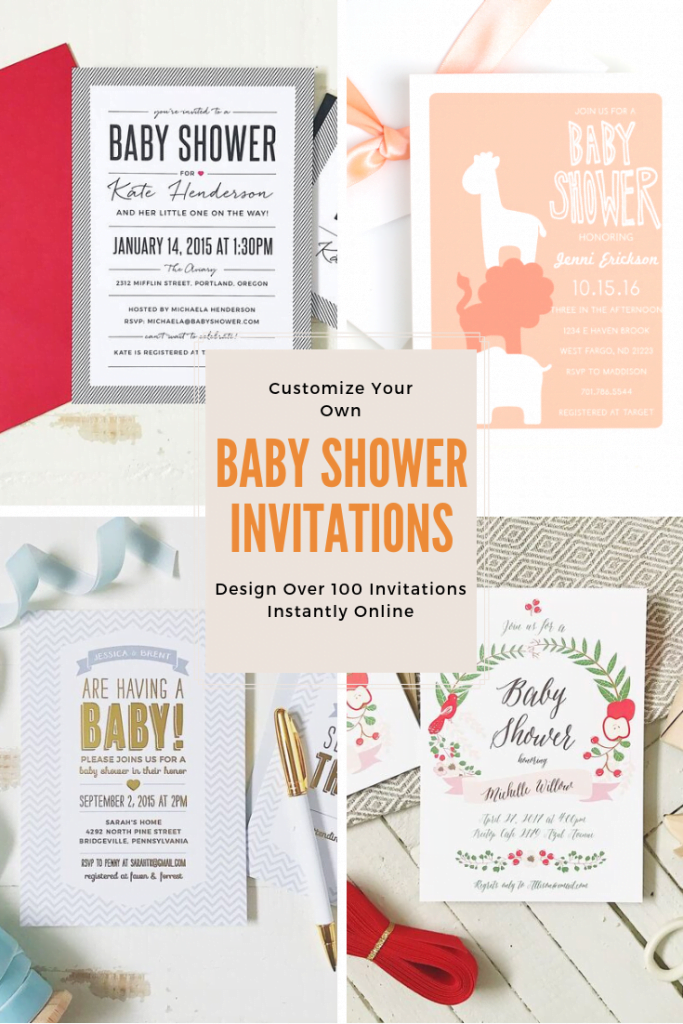 This is a sponsored post for Basic Invite. However, all opinions expressed are 100% my own.
Everyone that knows me knows I love a good party! No not the rowdy type, but a well-organized and planned event. From the invitations to the food I love to plan!
We are excited to welcome another little bundle of joy into the family this year and it's a girl! My niece & her fiance will welcome their Rainbow Baby in May. This of course is an aunt's time to shine with a baby shower!
I am a theme party planner type. Some of you may remember for Coopers 1st birthday it was all mountain life and buffalo plaid. This year will be vintage airplanes! For a little girl however we must do something daintier, right, maybe.
I am tossing around the idea of a Baby-Q & Bourbon theme which is perfect for a couples baby shower or something a bit more tea time and appetizers for the ladies.
Even though we live in a very digital world I adore paper invites. They make for wonderful keepsakes and you get to have fun making them! There are so many options for invitation creation online these days it is tough to decide which to use. So how do you find one that stands apart from the rest? I have made this easy for you by teaming up with Basic Invite
Basic Invite is one of the easiest sites to create and send invitations. The color options are almost unlimited and you don't have to have a vast amount of skill to use their design tools. You can use any color combination to make your cards which is perfect for me! I can make a bbq baby shower invitaions as colorful and cheery as I want or I can make it subtle and calm. They also have a template for the sweetest giraffe baby shower invitation I have ever seen! If I don't do the BBQ I will definitely customize the giraffe invitation with a pink and brown color scheme!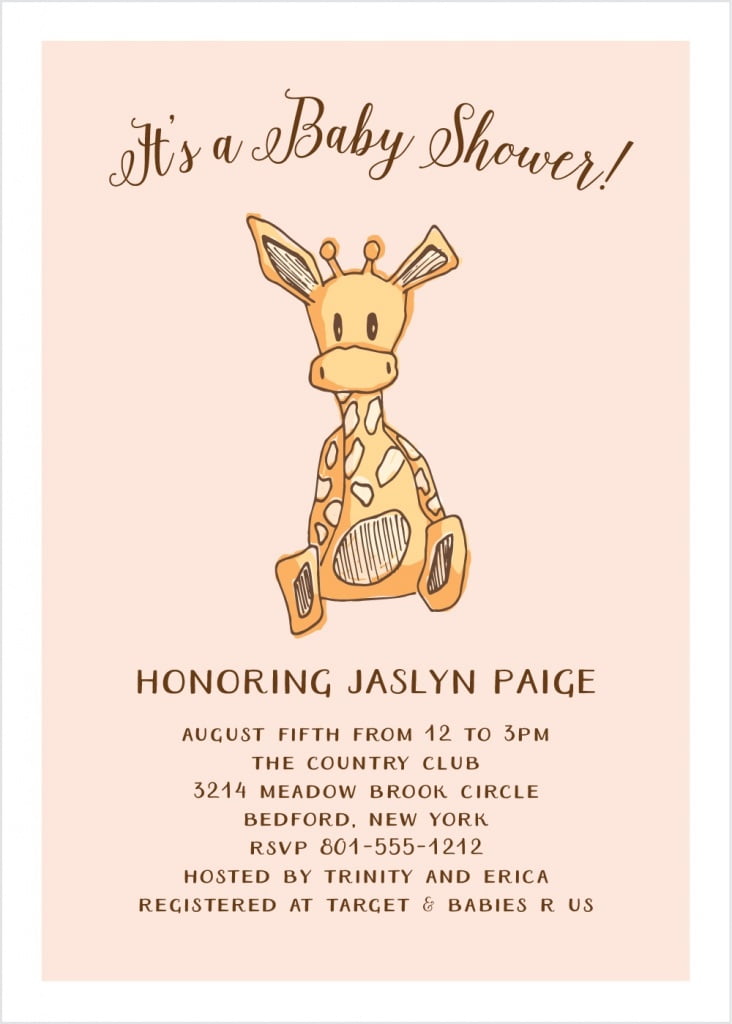 I love that you get instant previews on their site and you can adjust the card until it is to your liking. You also receive free Peel & Seal Envelopes, which let me tell you is fabulous!
Now the biggest selling point for me is this! I am a full time mom, I work full time outside of the home and I run a blog. Sitting down and addressing envelopes is not happening. Never mind that there aren't enough hours in the day, I also have a 23 month old that is on me from the time I wake, till I leave for work and when I come home, till he goes to bed. He is my priority and my time is well spent. So when I found out that Basic Invite collects addresses and prints them for you! This is a win win for all the busy people of the world.
Here are a few other great reasons to use Basic Invite :
Almost Unlimited Colors – Basic Invite is one of the few websites that allows customers almost unlimited color options with instant previews online. Once you select a design you can change the color of each element on the card to over 180 different color options so you can make sure the card is exactly how you want it down to the littlest detail. This is what we feel sets us apart from almost any other online stationery company and is what we feel is our biggest draw.
Custom Samples – Basic Invite is one of the few websites that allows customers the ability to order a printed sample of their actual invitation so they can see exactly how it will print as well as the paper quality before they ever have to place their final order.
Over 40 Different Colors of Envelopes – Basic Invite is just as colorful with our envelopes as we are with our invitations. Customers can choose from over 40 different colors when it comes to their envelopes so that they can make their invitation stand out even before it is opened. All of our envelopes are peel and seal so the envelopes can be quickly and securely closed.
Address Capturing Service – Basic Invite offers an address capturing service that allows customers to simply share a link on Facebook, Twitter, Instagram, or any other form of social media to request their friends and family's addresses which will be stored in the customer's account and can then be selected during the design process. Basic Invite offers recipient address printing at no cost on all Christmas card orders.
Foil – Foil cards are available in gold, silver, and rose gold. Customers can choose flat or raised foil on all of Basic Invite's foil designs.
Right now Basic Invite is offering 15% off with coupon code: 15FF51.
As easy as Basic Invite makes invitation creating there are zero excuses to not send the cutest invitations ever! Their list of services doesn't stop at Baby Shower Invitations either. So head over, take a look, create an invite and don't forget to send me one!