Apples + Butternut Squash+ Carrots Puree Stage 2
My new found favorite and my lil man's too is butternut squash! He is still in stage 1 foods but will graduate to stage 2 soon and I am excited to make this for him.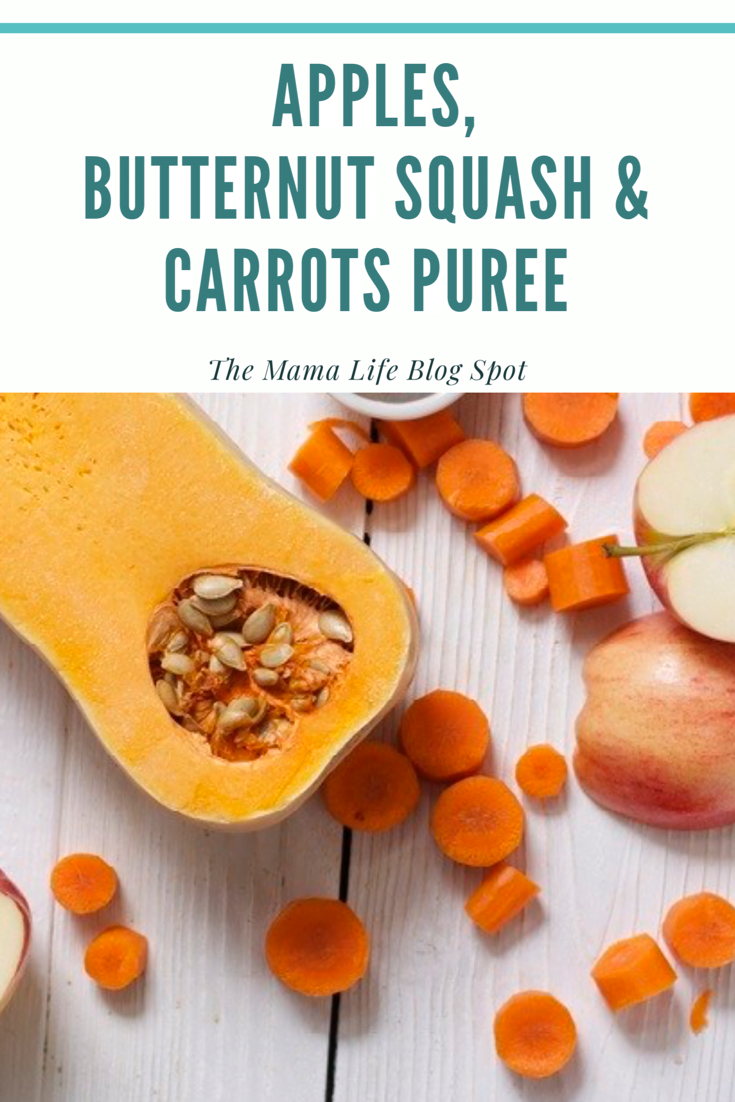 You will need:
2 Organic Apples
1/2 Organic Butternut Squash cooked
3 medium Organic Carrots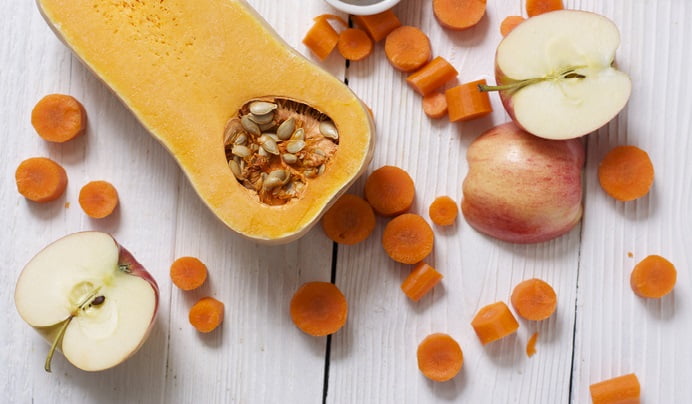 Instructions 
1- Core and chop apples.
2- Cut butternut squash in half, seed and peel. If cooked the peel comes right off.
3- Peel and chop carrots into small chunks.
4- Place apples and carrots into a medium steam basket over boiling water, covered, for 15 minutes. When fork tender they are done.
5- Let cool slightly and add the butternut squash
6- Transfer to blender, puree for 1-2 minutes adding water from steam basket in 1/4 cup increments until you have reached your desired consistency.
Makes roughly 20 ounces. Will last 3-4 days in the fridge in an air-tight container and 3 months in the freezer. I use the Kiinde food system for storage and feeding.