You have your bag packed, birth plan in hand, hubby has camera and his overnight bag, now waiting on baby! I started dilating on a Monday and did not have any real labor pains. I have read other mom's tell their experience that they felt nauseated, had cramps and a laundry list of symptoms. I did not have any of this. I had, this baby is out of room, I can't breathe and it is time! After seeing our Dr. early Thursday morning and instantly crying when she asked me how I was she agreed it was time. She sent me upstairs and the game was on! So I thought… Apparently my body had a different plan and was going to take its dear sweet time dilating . What I believed would be a 24-48 hour process turned into 62 hours! Yes you read that right! My lil man was comfy cozy and had no intent of making an appearance and my body was complying.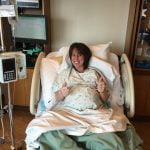 We were all checked in and in my room when reality hit! We are doing this! Are we ready? Will we be good parents? Do we have everything we need? Panic!!! Okay breathe now. We've got this. I have a great support team and what could go wrong, right? You will go through emotions you did not know existed! Again remember to breathe and keep your sights on the prize.
I was not dilating quickly so ended up getting a lil help via a Foley balloon insert. That was dreamy! I am not going to go into details but look it up and feel free to ask questions. Anyhow, after the balloon, oral pills to ripen cervix and lots of walking my water finally broke! I was so ready and excited I can't even put it into words. Pause…Plot twist! I was holding at a 6 for what felt like ever and in turn ended up getting an infection in my amniotic fluid. I was running a high fever, vomiting every few minutes and well you get the picture. By Friday afternoon I was exhausted and pretty sure I was going to die! I gave up on "dealing with the pain" and received the epidural. HOLY BLESSING! I am really uncertain why I waited so long. Ladies take the drugs! (Of course this is a personal preference but I highly recommend!) That night my Dr. came in and explained that lil man's heart rate was elevated and we had to get it under control, deliver soon or I would end up having a c-section. She was giving me until 10:00p and if I hadn't dilated enough she was calling it. For the next 3 hours I did the best Yoga poses imaginable with an epidural! My hubby was an absolute dream and the best help a woman could ask for. 10:00p rolled around and I was finally ready! I was absolutely spent and had no clue how I was going to deliver in the state I was in. After lots of prayer and a wonderful mid-wife that gave me a great pep talk I agreed to at least try. At 12:05a it was time! At 12:21a we meet our Cooper! 62 hours of labor and 12 minutes of pushing! It was all worth it though! He is the most amazing lil dude ever.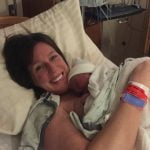 As scary as it all sounds it was the greatest thing I have ever done! Your experience will be completely different from mine and I can't prep you for it. However, know that it doesn't last forever and the end result is the best payoff imaginable! You've got this!
I would love to hear your experience and anything that you can share that may help a new mom to be would be awesome! Thank you for reading y'all!